DJBoothTV recently caught up with Big K.R.I.T. at his listening party for his upcoming debut LP Live From the Underground in New York. During the interview, K.R.I.T. talked about recording with celebrated blues icon B.B. King on the song "Praying Man" off his impending debut. He explained that the song is an ode to not only King himself, but also his grandmother, who first introduced him to King's music at a young age.
"That record is probably like seven months old, and my grandmother was really one of the first people to put me on to B.B. King," he said. "It was kind of almost like a due to her, too, paying homage. This is somebody that you told me about, and she had like a big of B.B. King and he's playing a guitar and shit. Growing up and looking at that everyday, I just wanted to make a record [where] I could combine blues and Hip Hop. I did the record 'Praying Man' months before I ever got him on it, but I always [said], 'What if we could get B.B. King on a song?'"
The Mississippi rapper also discussed what it's like to record with some of his Hip Hop idols, including Bun B and 8 Ball and MJG. He said at first he was just happy that some of Hip Hop's most revered acts were listening to his music, but to be able to actually work with them in the studio is a blessing.
"It's amazing because at the end of the day, I grew up listening to these artists," he said. "Even from getting game and knowledge and jewels and things like that, I got them from a lot of the music. So when they actually listen to my music or even make a comment about my music and it's positive, I'm excited. To be able to work with Bun B, to be able to make a song with 8 Ball and MJG…for David Banner to be damn-near like a mentor…it's crazy, bruh., I never would've imagined. You couldn't have told me two and half years ago that this would happen, but the OGs show mad love, bro, so I'm excited to be at this point in my career and to make the kind of music I make."
Check out the full interview below.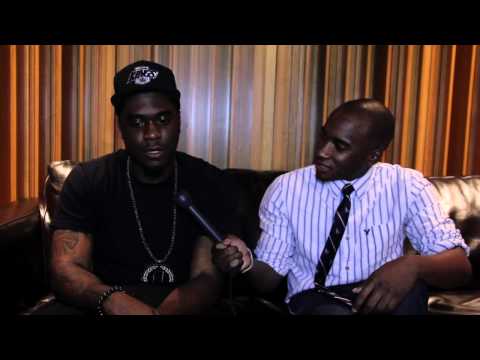 RELATED: Big K.R.I.T. Clarifies His Intentions With "Handwriting" And Reveals If He Will Be Hip Hop's "Marcus Dupree"