Following yesterday's announcement that he's signed to Kanye West's G.O.O.D. Music, Q-Tip hopped on the phone with Hot 97's The Cipha Sounds & Rosenberg Show to discuss how the partnership came to be. The Abstract explained that he began working with 'Ye for My Beautiful Dark Twisted Fantasy, and that since then, Kanye felt like he was the perfect addition to the team.
"I was at Def Jam and I worked with Kanye since Dark Twisted Fantasy. Kan was like, 'Yo you should come work on this.' I came through to Hawaii and we started working on Watch the Throne. He came through and we was just listening to joints. He was like, 'What's up?' I said, 'I deejay and I got my thing.' He said, 'Man, you should just link up with the team. It don't make no other sense but to do it.' I was just like, let's do it."
Tip plans on releasing his fourth solo album The Last Zulu next year, explaining that it's a concept album inspired by his heritage. He also addressed 2 Chainz's rumored signing to G.O.O.D. Music, and said that while he won't confirm it, they worked together for the G.O.O.D. Music compilation.
"Yeah. It's a joint with me and 2 Chainz and Rasheed, Common, that we messed around with. I don't know if we finished it. Then, there was another joint with Pusha that we were working on. So we're messing around with ideas as well."
Listen to the full interview below.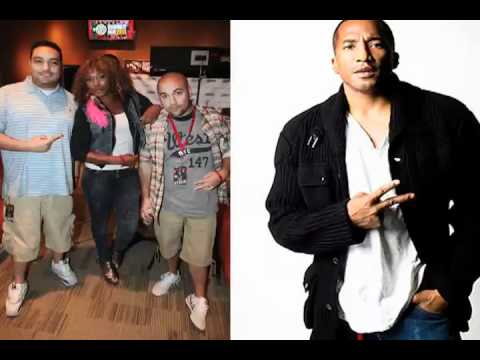 RELATED: Q-Tip Signs To Kanye West's G.O.O.D. Music, Preps "The Last Zulu" LP For 2013