Young Jeezy is the latest rapper to come face-to-face with infamous journalist Nardwuar.
During the interview, Nardwuar presented Jeezy, who formerly went by Lil' J, with a record by another rapper named Lil' J. He also touched on strip clubs in Atlanta, Georgia, Master P, his drink of choice and more.
Watch the interview below.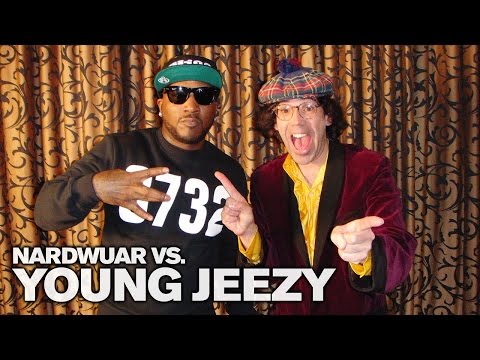 RELATED: Young Jeezy Asks Community Leaders To Step Up For Trayvon Martin