During his performance at SXSW, Danny Brown was pelted with a lemon by a heckler in the crowd, though he didn't let the fruit-hurler throw him off track. Following the set, Brown chopped it up with Fuse about getting hit with the citrus, explaining that it wasn't a big deal and that he's been in that position before.
"Yeah, that was pretty cool though, I'm going to make some drinks out of that tonight," he joked. "That was the first time someone's thrown something at me on stage. That's kind of cool. I don't trip on that, I've done shit like that before. That's cool."
Watch footage of the incident go down below.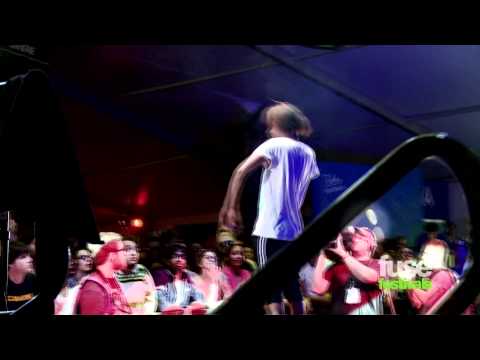 RELATED: Danny Brown Calls Mac Miller "The Worst Guy Around"