Good*Fella Media recently caught up with Australian emcee Iggy Azalea to talk about her sudden rise to fame in the United States. During the interview, the 2012 XXL Freshman discussed her record deal with Interscope Records and her past history at the house of Jimmy Iovine.
According to Iggy, she chose to sign with Interscope given her history working behind the scenes at the label as a songwriter. She said that while she was hesitant to sign a deal with the same company that manages her career, she feels that her two years of experience at the imprint makes Interscope more like a family than a label.
"I thought it was the best route for me, so that's why I ended up signing [with Interscope]," she explained. "It didn't have to do with my management being Interscope. If anything, it made me question [signing the deal] more because having management and [my] label be the same company can get tricky…to me, Interscope is kind of like a family and I know so many people at the label so well. I think when you're making a commitment that's that big and…for that length of time…you really want to know the people and I didn't feel so hesitant to work with them because I felt like I had such a long relationship with them prior to that…I've had an outside relationship with that label for a long time, almost two years."
Iggy is currently working on her debut album The New Classic. Check out the full interview below.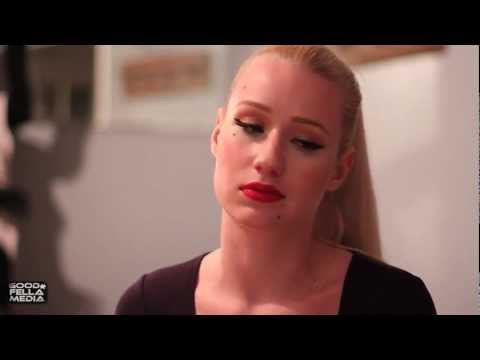 RELATED: French Montana, Iggy Azalea, Future & More Cover XXL Magazine's Freshman 2012 Issue