New York City rapper Sha Stimuli gave fans a brief update on the status of his music via an almost three-minute long video posted on YouTube yesterday (February 20). The rapper thanked fans for their support of The Calling which was released last month and also spoke on his upcoming projects.
Among Sha's new projects is "The Rent Tape Series" which will consist of 12 EP's that will be released each month.
"In 2012 I'mma do it a little different and drop EP's which will be shorter, maybe no more than eight songs," Sha revealed. "You know still stretching myself with concepts and this time it's part of a series called 'The Rent Tape Series' where I am on a mission to profit from my passion which is a little different from me giving it away for free. Five dollars really. Nothing crazy."
Sha Stimuli is no stranger to releasing monthly projects. In fact, back in 2008 the rapper teamed up with DJ Victorious to release a mixtape every month for an entire year.
On top of his monthly EP's, Sha will also release The Chills his follow-up to The Calling. He explained that the album was actually inspired by a line from Notorious B.I.G.
"But right now I'm just gonna announce that The Chills is the next CD that's following The Calling. And this is just really a journey throughout my life where I was a kid being afraid of reaching 30 and being broke," the rapper explained. "So I took a line from Biggie, 'Being broke at 30 gives a Negro the chills.' And just made a whole CD out of that so a lot of us are going through some economic times where it's up and down, it's tough, there's a lot of things we facing. So I touch on topics from student loans or paying rent to my youthful self being afraid of getting older and not having money. I'm just gonna paint pictures for people every month."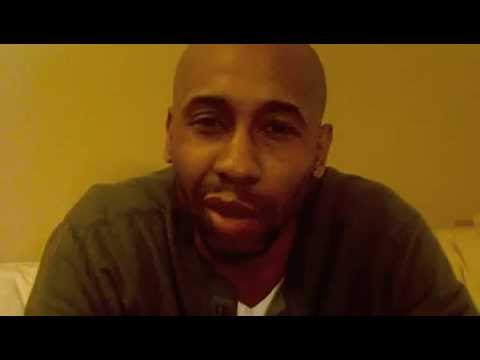 RELATED: Sha Stimuli Talks About "The MILF Song" & Upcoming Mixtape