Veteran Long Island, New York emcee/author R.A. The Rugged Man has announced his latest album, Legends Never Die. The release will come from R.A.'s longtime label home Nature Sounds Records. In a promotional video for the album, the early 1990s sensation called the album "uplifting," after noting that he revised its themes during recording. Additionally, R.A. noted that stylistically, it channeled back to his "Crustified Dibbs" era, a moniker which R.A. used in the early '90s, as a Jive Records hopeful and prominent lyrical figure in New York.
Legends Never Die will be a follow-up to R.A.'s first released album, 2004'sDie, Rugged Man, Die. The video is below: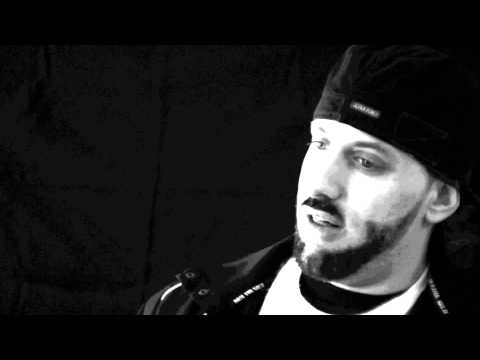 (February 21, 2012)
UPDATE: Nature Sounds and R.A. The Rugged Man have announced that Legends Never Die will release April 30, 2013. The album is slated to feature Tech N9ne, Hopsin, Vinnie Paz, Talib Kweli, Brother Ali and Masta Ace. Production is confirmed to include Buckwild, Apathy, Ayatollah and Marco Polo.
(March 19)
UPDATE #2: Nature Sounds Records has released the artwork and final tracklist to R.A. The Rugged Man's second studio album, Legends Never Die.
1. Still Diggin Wit Buck
2. The People's Champ
3. Definition Of A Rap Flow (ft. Amalie Bruun)
4. Learn Truth (ft. Talib Kweli)
5. Bang Boogie
6. Tom Thum
7. Holla-Loo-Yuh (ft. Tech N9ne & Krizz Kaliko)
8. Media Midgets
9. Shoot Me In The Head
10. Legends Never Die (Daddy's Halo)
11. The Dangerous Three (ft. Brother Ali & Masta Ace)
12. Luv To Fuk (ft. Eamon)
13. Underground Hitz (ft. Hopsin)
14. Laugh, Clown, Laugh
15. Sam Pecknpah (ft. Vinnie Paz & Sadat X)
16. Outro
17. Still Get Through The Day (ft. Eamon)
18. Bonus: Make You Famous (ft. Block McCloud)
(April 1)
UPDATE #3:XXLMag.com has premiered the full album stream of Legends Never Die by R.A. The Rugged Man.
RELATED:R.A. The Rugged Man f. Talib Kweli – "Learn Truth" [AUDIO]