On the Grammy red carpet, Common had time to reflect on his recent feud with Drake. The Chicago emcee made it clear that the beef is over now, adding that he's glad the two can move forward.
"It was all in the art of Hip Hop but it's kind of over now," he explained to Fuse. "It's over. But it was all in the art of Hip Hop. He said some things to me so I had to say some things back… I wouldn't say [he started it] but I know I heard something that I felt was directed to me so I addressed it. That's all. But you know, thank God we were able to move forward from it and all is good."
When asked why he traded shots with Drake when he sings and is of a younger generation, Com responded that any emcee is fair game.
"We all emcees. No matter what your age or where you from, when you step in the ring? It's like when you see basketball players playing, they don't be like, 'This guy.' If you playing against me or challenge me at any point, I'm an emcee. I like emceeing. I love it. So, that's what I go for."
Once talk of the feud ended, Com was asked to comment on the passing of Whitney Houston. While acknowledging that Houston would have a last impact on music, he also shared that he'd rather not comment too much.
"I really feel like not even being able to comment because her family are probably going through things that we don't even know. I just really want to say love to her and God bless her soul and send love and as many prayers to her family."
The video of the clip can be seen below.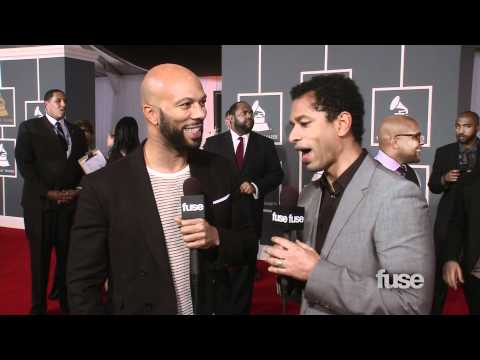 RELATED: Common Says Drake Beef Isn't Over Serena Williams & That He's Battling For Hip Hop