In 2000, Erick Sermon released one of the most successful hits of his career with Music, an album released on J Records. The title song features guest vocals from Marvin Gaye and the single was released to Top 40 acclaim on the Billboard charts. Recently, Sermon spoke with Sway in the Morning about the single, how it came about and what he had to pay to get Gaye's voice cleared.
"My homegirl…She went to London. She called me at like around 12 at night. She said, 'Erick, I got an acapella album of Marvin Gaye.' Midnight Love, I played that when I was 12 years old. Of course, every body's a Marvin Gaye fan but I played every record from that album. She knew that was one of my favorite albums, songs you've never heard before but I knew them. Besides 'Sensual Healing,' I knew everything else on that album."
Making sure he got his hands on the single, Sermon then went to work. However, according to E, the record was not meant for others to hear.
"I wasn't thinking about making a record to put out for the air," he added. "Just because I like Marvin Gaye, I wanted to hear how it would sound if I made a beat to it and looped it. So, when I looped the part, I started writing, again, A-B-C rhymes, because it wasn't supposed to come out nowhere. Bernard Alexander, he stole the CD and went to California with the CD. There was a music convention there and the program director for Clear Channel, whatever, he threw it in."
Upset by the fact that his unfinished track was getting played, Sermon explained that his anger fell once he realized the song was taking off. That's when he made arrangements with Gaye's wife.
"I was angry at the time 'til it started blowing up because I didn't finish it," he shared. "I was writing, saying whatever at the time. He took it. It wasn't supposed to be for personal use. Then, when I got the fact that the record was blowing, I had to talk to Marvin Gaye's wife, Jan. She was cool but she wanted $150,000. So, I had to pay her $150,000 and the lawyer $50,000 so it was $200,000."
The video of this interview and a performance of "Music" can be seen and heard below.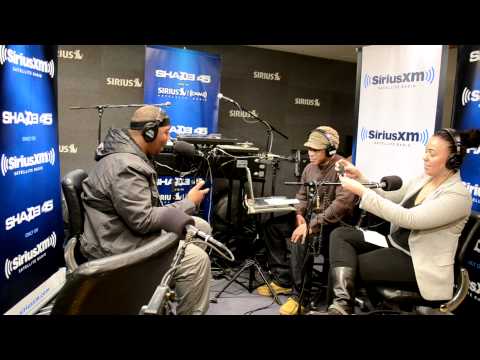 RELATED: Erick Sermon "Music" [Sway In The Morning Performance]