The feud between Nicki Minaj and her former manager Fendi has been brewing for some time. After their business relationship ended, the two have been at odds, feuding publicly and exchanging words through the media about loyalty and their work together. Now, Jadakiss is weighing in to the conversation, sharing his take on their feud.
"There's always three sides to the story," Jada commented in a preview of the latest Come Up DVD. "Fend's, Nicki's and the truth. So, that's probably The Come Up 25 DVD."
Kiss then went on to say that he saw how much Big Fendi was pushing Nicki at the start of her career.
"Everybody needs that machine," he explained. "Nobody can do it on they own. You need somebody behind you, pushing you. Fend was doing that for her from the beginning…He called me with her on the 3-way and asked me was the name Nicki Minaj a good name for her. I told her, 'Yeah.' I guess they agreed on it and then that became her name."
Jadakiss also went on to say that Fendi "is a good dude" and that people will "double cross you" in this industry, possibly referring to Nicki Minaj.
"That's something that he needs to work on. Fend is a good dude. All the artists that he works with are great artists. He just gotta find a marriage to work that out. It's a dirty world, a dirty game. You ain't on top when you should be. They'll double cross you quick."
The video footage of the interview can be seen below.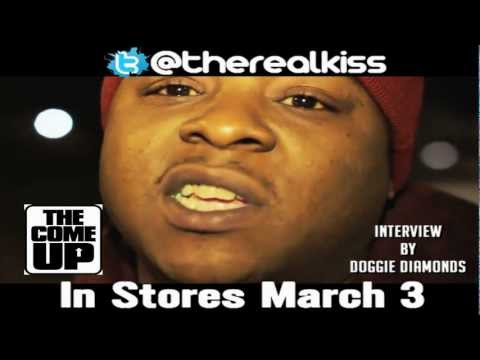 RELATED: Nicki Minaj Speaks On Grammy Nominations, Calls It A "Big Deal"