The Native Tongues crew core of Jungle Brothers, A Tribe Called Quest and De La Soul along with Black Sheep, Monie Love and Queen Latifah, are legendary in Hip Hop's music's expansion of conscious lyricism and exploration deep into genres (i.e. Jazz, Rare Groove) in eclectic arrangements all relating the everyday Black experience. While Jungle Brother's last album, 2002's All That We Do was a wildly diverse palette of dance and trip hop, produced by Todd Terry (producer of their pioneering Hip-House classic, "I'll House You"), coupled with the wild experimentation from Afrika's Pagan Society, now Mike G says all three JB's (DJ Sammy B and Afrika Baby Bam) have been working on new Hip Hop material, via their own unique approach, that they hope to release by the spring.
Tonight (February 7), their reunion show at New York's SOBs, lists the majority of Native Tongues on the bill with JB's as the headlining attraction. With a Jungle Brothers reunion solidified, will this translate to a Native Tongues collective collectively working together?
HipHopDX: The Native Tongues reunion show tonight is initiated by the Jungle Brothers. How did the whole show come about?
Mike G: I'm good friends with one of the promoters, Big Jeff. They wanted to pay homage to us in a certain extent and represent one time for New York because we haven't performed in New York for such a long time. We just had wanted to hook up an official Jungle Brothers show and hopefully get some of the other guys to come and that's really what it is. Letting people know Jungle Brothers are back and then also saying, "We want this Native Tongue family to live." And now we putting out a call. We told the brothers to come through, represent.
DX: Out of the entire Native Tongues collective, JBs seemed to be the a group that never officially broke up.
Mike G: I guess it's kind of hard to explain. We never really—it was never out there like some of the other groups. We did separate a bit. At one time, Sammy B had left the group when we completed the V.I.P. album [in 2000]. That was way back on Gee Street Records. He had stepped off for a while. And just me and [Afrika Baby Bam] continued on. And about five or six years ago, you know Af went to do his own thing. Then Sam came to me and said, "I want to do shows and I want to get back in to it." So Sam and I was cakin' up for a while. Then Af called and said, "Yo, I want to keep rockin'." So we just continued rocking. So in that sense we never really broke up. But it's been awhile since we've performed together considering that we had somebody else deejaying for us for a good period of time. So the original three [members] haven't been together for a long time. So then to rock in New York is a big thing.

DX: Native Tongues is not like a group like Wu-Tang Clan, where everyone does group album, then solo joints to then reunite. I saw it more as brothers – alike minds, that necessarily wouldn't all be in the same direction but because they live these Hip Hop principles their music just happened to be uniquely eclectic and different than everyone else. All of this making it more of a movement.
Mike G: You're definitely correct on that. We're three groups from various parts of the city. Jungle Brothers alone are from three different parts of the city. We just happened to link up, and you're right: Three different groups came out [of] three different time periods. People recognized the difference in Hip Hop flavor so whether it's the public or just ourselves we definitely fit into a different mind frame. We got together and Native Tongues was formed. If anything, we try to uphold the essence of Hip Hop which is be different. Dare to be different. Be true to the music. Be true to the art. Be true to yourself.
DX: Does Afrika blame Q-TTip for JB's not reuniting?
MIke G: He did say that, and I think he did feel some way about [Q-Tip] and [Posdnuos] being a reason for Native Tongues not reuniting. There's a bit of anger, I guess, from [De La Soul and other acts] not being as commercially successful [as A Tribe Called Quest], but to be honest I'm really not sure. I can't sit here and turn the brother's words. But he has had some anger for there not being a Native Tongue tour or anything like that.
DX: I think many people have taken it different ways because it is a movement that has its abstraction in expectations. I heard Dres blame himself and all of Native Tongues for not representing the unity proposed by the music saying Native Tongues literally didn't really do enough together. Was there supposed to be something else done as Native Tongues aside from a tour?
Mike G: Once you get into a spotlight, once your talent is shown to the world, people are going to look up to you. Now you can accept it and do what you do. You can also say people look up to you and calculate your moves. Calculate them so that you always look good. You may calculate them so that the impression or the movement you've created continues or stays shining. It's kind of the same deal here. In a sense, Dres is right. There's a lot of things that we actually didn't do together but coming from totally different areas, I mean, we were in high school together. Me, Q-Tip, Afrika and Ali Shaheed Muhammad. I was a senior, I was the one to graduate first. Tip, Afrika and Ali are the same [age]. They're the [class of] '88's, I'm the '87. In that sense Af and I are brothers, but your classmates are your brothers too. So maybe they had a friendship that I didn't see. And Tip and Af have things between them so whatever it is, they are the only ones to answer it together. Also, back to what Dres said, in essence, we took the aspect of "Let's continue to do what we do." We saw what was going on but I guess we didn't take it that seriously. Maybe the people hearing us and around us were taking it much more seriously. And that's why it is what it is. You have people that def made it off the Native Tongue concept or the look of Jungle Brothers or the look of Tribe and De La. History is a good thing and all you can do is learn from it. You dwell on it too long you're liable to make another mistake. That's why I just keep trying to go forward. I know the things that happened and went on but I can't dwell on it. I can only look at it as a lesson, move on and try to make things better in the future.
We could say Native tongues forever and ever whether a tour or a super collaboration is ever gonna come out, who knows. But if we have the ability as the Jungle Brothers to keep doing what we're doing: continue making people happy with what we do I'm cool with that. If I'm gonna get a slice of the pie I'm straight. If I get the whole pie I'm liable not to eat it anyway.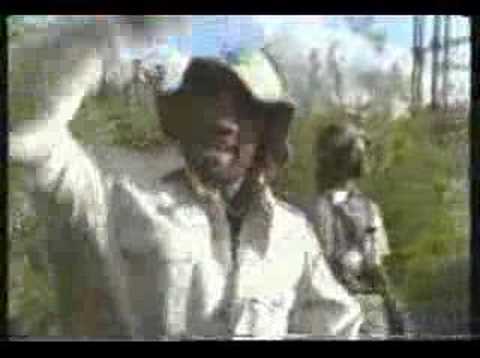 DX: This show's theme is the Native Tongue Legacy. How did many of the innovations from the Black Power medallions, the conscious song concepts, the next level sampling occur?
Mike G: I would say it's just learning. We were just learning. For me, the name itself, Jungle Brothers, I'll never forget…Af and I then, were doing talent shows and a variety of shows and needed to get a name. We threw around a couple of names. We were living in Lefrak City [Queens, New York] at the time and there were a lot of gangs at the time. We looked outside and realized they are just brawling in the streets. It's a jungle. So we rolled on that for a while. Jungle Posse, this, that—no, Jungle Brothers. That's what it is. This is the Jungle and we are the Brothers. Also, from my learnings with the [Universal] Zulu Nation. Who is the "original man"? Constantly trying to learn and the master's constantly trying to seek improvement. That's the way I look at life and I can say that's the way Af looks at it too. We all have faults but we always try to work on them. When we make music we don't have any ideas of what we're trying to do so set but we try to keep it as natural and true to who we are as individuals as possible. I guess that just came out and it showed through.
Purchase Music by The Jungle Brothers
Purchase tickets to SOB's evening with the Jungle Brothers and Native Tongues.