Producer Exile had music lovers in a bit of a frenzy when he briefly mentioned a phone call he had with rapper Jay Electronica in which a possible mixtape was discussed. And during an interview this week with Miss Special, Exile revealed what exactly was said during his conversation with the rapper.
According to Exile while a mixtape with Jay Electronica was discussed it has yet to come to fruition.
"He called me up on my home phone before I had a cellphone," Exile explained. "We were just chopping it up and he was like he felt he knew me already just from the work that I've done with Blu. He was a fan of that and he was like 'Yo, let's make a mixtape.' And I'm like 'Of course I'm down.' But such a gifted emcee he's definitely getting hit up by so many different cats that I'm sure that got lost in the sea of other projects that he's working on. But yea that's definitely one of my favorite emcees. And to have the chance to work with him would be a blessing, but I have not had one yet."
Despite not being able to work on a mixtape with Jay Electronica, Exile still has plenty on his plate including an upcoming project with Aloe Blacc.
"It's one of my more favorite records that we've done with each other and it's definitely gonna be interesting because some of his fans are used to him doing the soul thing right now," said Exile in regards to his project with Aloe Blacc. "It's definitely gonna be taking a 180 into just a little introspective look into Aloe and what's going on in his mind aside from the good things. I really love the record. I can't wait to get it mixed and get it out there to the world."
Exile also spoke on working with Miguel before he became as well-known as he is today, sampling Mr. Rogers, and more.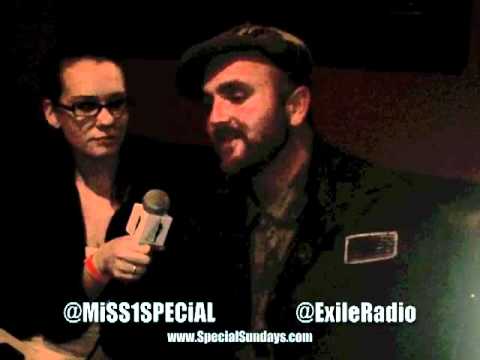 RELATED: Exile Rumored To Be Producing For Nas' "Life Is Good"