Kendrick Lamar dropped one of 2011's best albums, Section.80, which addressed the difficulties faced by his generation. Speaking with Fly Times Daily, K.Dot described the LP as the most relatable body of work for those his age and voices the hardships they encounter.
"Section.80, I would describe it as the most relatable project for my generation," he said. "When I say Section.80, I say everything from 1980 to 2012, everything between that, from start to finish. That's what it represents, period."
He also touched on the LP's opening track "Fuck Your Ethnicity,"
elaborating on what he meant by the line "Matter fact, don't mistake me for no fuckin' rapper." He said that artists tend to become bigger than themselves, but that he wants fans to know that he's human first.
"Of course, I'm a rapper, but what I feel when I say that it's bringing back the actual feeling of letting people know that you're human. I think that's what happens when you're constantly listening to the radio and you're constantly watching TV. You feel like you can't touch these people. The artist gives off that vibe too. You're not supposed to grab them, you're not supposed to feel the same way. But at the end of the day, we're all human beings. So when I say lines like that, don't mistake me for no fuckin' rapper, know that I am human. That's first. Then, I'm an artist."
Watch the full interview below.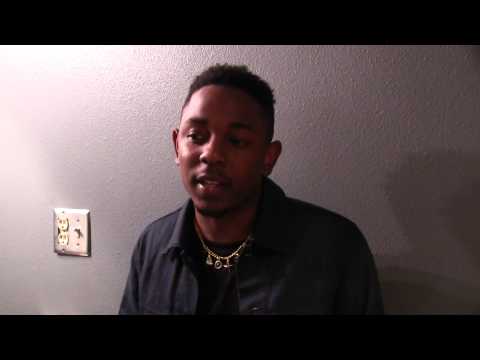 RELATED: Kendrick Lamar, Busta Rhymes, Pharrell Williams & Mac Miller Hit The Studio