Although he may only be in his early 20's Canadian producer T-Minus has produced records for a number of Hip Hop's biggest artists including Drake, Ludacris, T.I., and Rick Ross. The Come Up Show recently caught up with the producer to speak with him about a variety of topics including working with Drake, tracks that inspired him, and more.
T-Minus kicked off the interview by speaking on the two tracks that encouraged him to be a producer, Cam'ron's "I Really Mean It" (produced by Just Blaze) and Kanye West's "Through The Wire."
"Honestly man I feel like it was the artist sampling. Just that whole style," said T-Minus when asked about the two songs. "Coming up into the game I heard that stuff and I was just so surprised hearing that stuff. Hearing old 70's samples and being sped up. The whole art of the music man I just fell in love with it. And that really influenced me to go pick up the program and start making beats and making drum loops and stuff like that. So that's how it all started and after a while I started understanding the keyboard, the piano, and all that stuff and the rest was history."
Interestingly enough, when asked how long it usually takes to produce a record T-Minus revealed that it can take him anywhere from minutes to weeks.
"I said in a previous interview 'I'm On One'
it took me like 45 minutes to come up with the beat. But some beats they've taken me weeks to come up with," T-Minus explained. "'Moment 4 Life'
it took me a while to actually perfect that beat until I felt like it was suitable to be sent out. But it's a different process for everything. I kind of feel like that's how art is generally. Music is an art. Only society can really say like what's hot and what's not. But music is music at the end of the day. What might not be hot today might be hot years from now."
T-Minus of course spoke on his relationship with Drake and gave the rapper props for putting on for his city of Toronto.
"Listening to his growth as an artist man. He had a lot to say and a lot to do with creating the records," said T-Minus in regards to Drake. "I'd send him a beat and he'd be like 'Man, you know we'll take that out or we'll leave that in.' And he'll get 40 involved and he would do his thing on it and it would be crazy. So it's like all of us as a collaboration will definitely come up with some great records. And another thing too with him he likes to be a part of the Toronto scene and he really loves the city…He really puts on for the city so I have a lot of respect for him."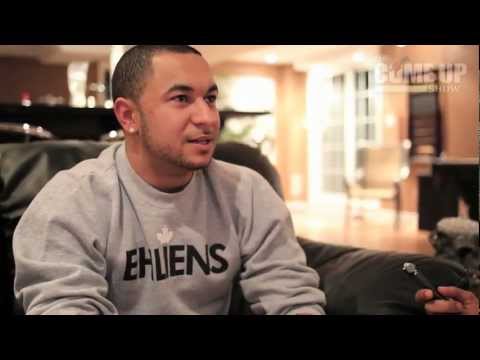 RELATED: T-Minus Talks Drake And Nicki Minaj, "Make Me Proud"