Statik Selektah is coming off of a prolific year, which saw the release of Population Control, Well Done with Action Bronson and more. For 2012, the producer has a few projects already in the works, including an already finished collaboration with Eminem, a project with Bun B and his own compilation-esque album.
I'm going to put out an album as an artist. It's not going to be rapping on every song, but it's going to be creative how Swizz Beatz used to do, kind of, but it's going to be the boom bap version of that," he told Jamar Thrasher. "There's a lot lined up for this year. My album with Termanology, 2012, that's a 1982 album. I got an album with Reks coming out called Straight No Chaser. I got a project me and Bun B are doing on the low right now, it's going to be dope. Me and Styles P are going to do something. I just did a record with Eminem. So a lot of big records coming."
Watch the full interview below (57th Ave via HHNM).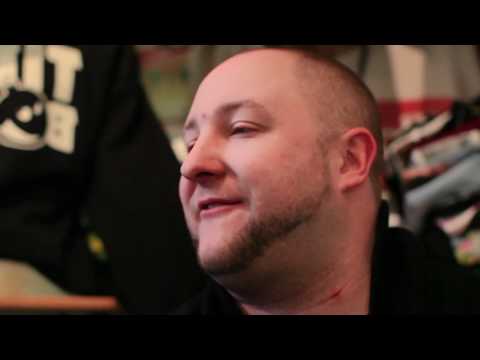 UPDATE: Statik Selektah has taken to Twitter to clarify statements made in a recent interview. He said that his Eminem collaboration will be included on Obie Trice's upcoming album and that there is no release date for his project with Bun B.
RELATED: Statik Selektah & Reks To Release Three-Part Album "Straight No Chaser"