Kanye West helped ring in the New Year by manning the turntables under the name Yeezy World Peace.
The Chicago, Illinois native deejayed during the opening of 1OAK at the Mirage in Las Vegas, Nevada. In a clip released from the set, 'Ye plays "N—as in Paris"
while attendee Fergie raps along to the cut. Additional guests at the event included Big Sean, Kid CuDi, Foster the People and more.
Watch a clip from the set below.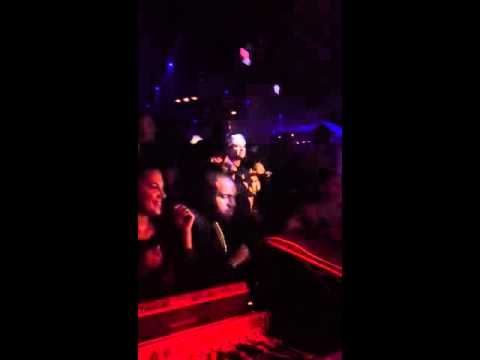 RELATED: Kanye West Debuts New Music During First Deejay Set