This week's selection of songs was defined by veterans. We have a Juice Crew legend who helped establish the excitement and significance of the substantial freestyle, in addition to droppin' 25 years of science. We have a West Coast self-proclaimed super-thug with ties to G-Unit and Infamous Music who is often overlooked for the music he makes as opposed to beef, chains and trials. We found reason to change that for the Inland Empire veteran, while we also acknowledge one of the last guys from the late '90s NYC underground Hip Hop movement who rarely gets the credit he deserves.
Craig G – "I'm Just Sayin'"
There's a certain je ne sais quoi that seasoned rappers embody. Maybe it's a solid understanding of the old school coupled with a growing knowledge of the new. Whatever the case may be, you can always tell the lyrics from a veteran apart from a newbie. That may sound like some kindergarten epiphany, but sometimes it's easy to forget. When I heard Craig G's track this week, my first thought was "Now THAT is an emcee." On "I'm Just Sayin," Craig G spits with his signature Queensbridge gruffness over a boombappy beat from producer Dremost. He rocks without a hook, but reiterates some point in the cut to drive them home. "Seasoned vet, come on and taste the flavor," he spits, riding the beat like it's a highway. The most remarkable aspect of this cut is how comfortable Craig G is in the arms of structured production. These days, tons of rappers go AWOL when forced to actually color within the lines; hence the amount of emo nonsensical rap surfing the blogs. It's too late to tell those dudes to leave Rap in the hands of professionals, but it's still easy to spot a pro when you hear one. – Kathy Iandoli
Listen to "I'm Just Sayin'"
by Craig G
PackFM – "Want What's Mine [BTSTU Mix]"
Few artists in the veteran New York City underground are as underrated to me as PackFM. Always at the highest technical ability, Pack's recent mastery of concept made him at the hands of one of my favorite albums last year, I F*cking Hate Rappers. However, the sentiment appeared to be most enjoyed by industry heads who felt what Pack is saying. These BTSTU mixes, which I've enjoyed from Pusha T
and X.V.
previously are played – except when Pack touches it. This video, with beautiful composition of Brooklyn's essence, makes perfect sense. Pack, Tonedeff, Mr. Mecca and the rest of the QN5 family have been doing this for over a decade (I recall one of my first few interviews in this business with Tone in '02). Now these guys are back (after being patient making music, what a thought), and they want what's theirs. Without ego-trippin', this song seems to attack the new trends of Hip Hop, the Johnny-come-lately, no-dues-paid blog rappers, and simply say, "Hey, can I get some recognition?" Instead, Pack and company continue to build it, and people are coming. This is one of the few songs in the last week that really stuck to my ribs. – Jake Paine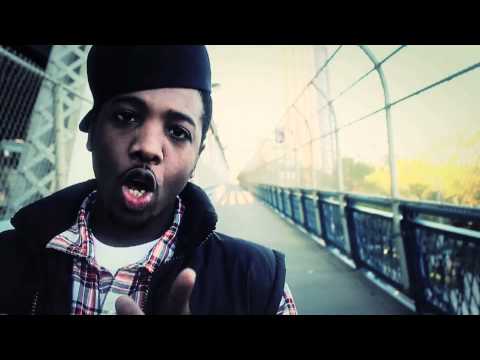 40 Glocc featuring Mobb Deep and Racq Dolo – "Play The Record"
With two guest verses, a real singer on the hook and an outside producer crafting the track, there are so many places "Play That Record" could go wrong. Thankfully 40 Glocc's latest is a perfect example of five A-Games locked together for a common purpose. As was evident on Emilio Rojas' "Rise Above"
, Racq Dolo can shine on a hook, making it memorable after one listen without stealing the track. Producer Cardiak doesn't just hold fast with the signature components that made bangers out of 50 Cent's "Outlaw"
and Lloyd Banks' "Check Me Out"
, but instead ups the ante by piling on the layers and blowing up the start of the verses with bigger synths which are then knocked aside by live untreated drums. (And since this is a Mobb track at heart, the end tom fills are also nice callback to "Flood The Block") But what matters most is the rapping and "Play That Record" shows how "Big Bad 40" is at his strongest when acting as the centerpiece of a trio that draws more on East Coast raw than West Coast slick. He has the same dynamic with P and Havoc that he had with the Zoo Crew on forgotten gems like "Bring It Ruff," holding down that all important second verse; smooth enough to keep the song from dipping after the handoff and strong enough to not get upstaged by the final 16 (even more admirable when it turns out to be Prodigy). What you come away with is a track that is simultaneously commercial and street; synthetic and grimy. The best parts of Murda Muzik meeting all the redeeming qualities of the G-Unit empire. Wasn't that what Blood Money was supposed to be? – Michael Sheehan
Listen to "Play The Record"
by 40 Glocc featuring Mobb Deep and Racq Dolo