While on his Canadian tour, Ghostface Killah was put in the hot seat during an interview with Nardwuar the Human Serviette.
During the interview, the kooky journalist surprised the Wu-Tang Clan member with classic records by Force M.D.'s, Sanford and Son, Sylvia Robinson, The Impressions, Chunky A and more. He was also gifted a Madvillain action figure and spoke on MF DOOM's various aliases.
Watch the full interview below (via Miss Info).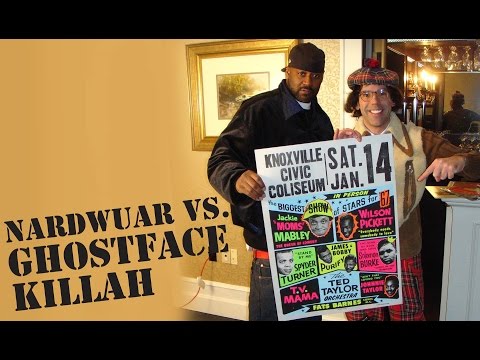 RELATED: Ghostface Killah Recalls Meeting MF DOOM, Promises DOOMSTARKS LP Is On The Way