In a 2010 interview with LA Weekly, Stones Throw founder Chris "Peanut Butter Wolf" Manak was quoted as saying, "I've been really fortunate to be able to release whatever I feel like through Stones Throw since 1996." In celebration of that good fortune, Stones Throw will celebrate their 15-year anniversary on December 22 at Exchange LA, which as the name implies, is located in downtown Los Angeles.
What began as a means to release Peanut Butter Wolf's debut with rapper Charizma, will christen a decade-and-a-half of releases such as Madlib and Jay Dilla's Champion Sound, MF DOOM and Madlib's Madvillainy and Quasimoto's The Unseen. Fans have been incorporated into the label's anniversary celebrations all year via a fan submitted video contest—which was won by Tuomas Vauhkonen and Jeremias Nieminen's interpretation of J Dilla's "Last Donut Of The Night."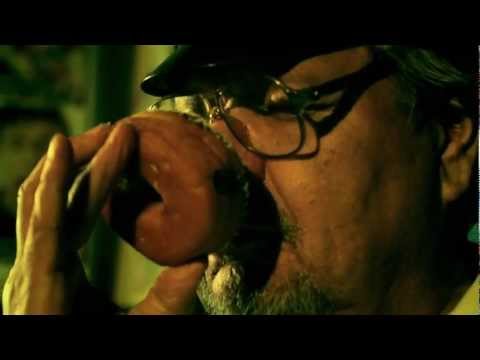 The lineup will feature DJ sets by Peanut Butter Wolf, Mayer Hawthorne, and Dâm-Funk, performances from veteran MCs like Wildchild (Lootpack), M.E.D. and Percee P as well as newcomers Homeboy Sandman and Jonwayne, and live sets by reggae ensemble The Lions, multi-instrumentalist Jonti and many, many more.The event will be a 21 and over affair, with tickets selling at a purchase price of $20 during a limited pre-sale and $30 at the door. For more information or to purchase tickets in advance, visit the Exchange LA website or TicketFly.com.