This week was beef-heavy. Young Jeezy gave an interview where he downplayed his spar with Rick Ross, claiming that the whole thing could have been avoided. Meanwhile, Common addressed who he was getting at on "Sweet,"
remaining vague instead of admitting that it was a Drake swipe. He also spoke on who he'd like to see in a rap battle, naming Kanye West and Lil Wayne as the two emcees he'd like to see trade bars. Ghostface Killah also shared an opinion on beef, dropping off his opinion on Ludacris' diss track towards Drake and Big Sean, "Badaboom."
Young Jeezy Downplays Rick Ross Beef
With his oft-delayed album Thug Motivation 103: Hustlerz Ambition finally landing in stores on December 20th, Young Jeezy made the media rounds this week, paying a visit to MTV's RapFix Live. During the visit, the Snowman addressed his beef with Rick Ross, stating that he felt like the whole situation could have been avoided. "I feel like the whole started thing from a clip on WorldStarHipHop, and my thing was, if I'm a boss and you a boss, let's sit down and be bosses," he said. Jeezy also kept the focus on his impending LP, releasing the second of five trailers for the documentary that comes with the deluxe version.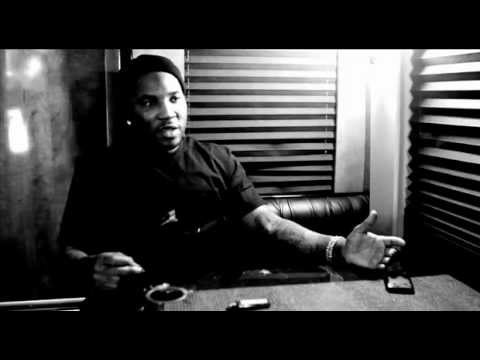 Common Won't Say Who's "Sweet," Reveals Who He'd Like To See In A Rap Battle
Common is currently prepping for the release of his new album The Dreamer, The Believer (Dec. 20th), featuring the second single "Sweet"
– believed to have been a diss towards Drake. During an interview with V103 Atlanta, he dismissed the claims, stating that if an artist thinks he's talking about them, then he most likely is. He also hit up the 2012 Grammy Nominations Live event to perform in a tribute to Grandmaster Flash & The Furious 5, speaking later in the week on how he would love to see Kanye West and Lil Wayne go at it in a rap battle.
Ghostface Killah Chimes In On Ludacris' Diss Track, Confirms "Supreme Clientele 2"
Ghostface Killah recently weighed in on Ludacris' "Badaboom,"
a diss track directed at Drake and Big Sean. During an interview with Montreality, the Wu-Tang Clan swordsman said that O.G.'s shouldn't be wasting their time getting at younger rappers and that more efforts should be focused on combating those who have kept them down throughout the years. He also touched on his upcoming album Supreme Clientele Presents Blue & Cream, confirming that the Wu-Block album is in the works.
Other items of note:
– Slim The Mobster Speaks On Dr. Dre's "Detox," Says 50 Cent Forgot How To Make Street Records
– Wiz Khalifa Signs Juicy J To Taylor Gang Imprint, Compilation Album In The Works
– Maybach To Stop Car Production, Unprofitable Since 2002
– Kanye West Speaks On Album Of The Year Nomination Snub For 2012 Grammys