M.O.P. and The Snowgoons have announced the title for their upcoming collaborative album, Sparta, due November 22nd via Babygrande Records.
On the LP, Billy Danze and Lil Fame, who consider the album their "best project in 10 years," rap entirely over beats from The Snowgoons, which consists of Det, DJ Illegal and newest member Sicknature. During an interview with Conspiracy Radio, Danze revealed the album would be light on guest appearances but filled with Snowgoons heat.
"Those dudes are incredible. When you hear this project, you're going to be satisfied as an M.O.P. fan and a Snowgoons fan. I think you're going to flip your wig," he said. "They've got everything… It's amazing to me because most of the time, producers have a signature sound. These guys already sent me like 50 tracks. They sent me 50 tracks and they're blazing through and coming from different angles."
The first collaboration from the two acts, "Anybody Can Get It,"
was included on the A3C Volume 1 compilation.
[October 1]
UPDATE: M.O.P. made the official announcement of their upcoming collaborative album with Snowgoons in the below video.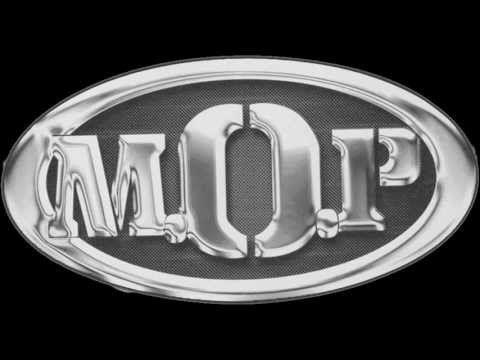 [October 14]
UPDATE #2: M.O.P. and Snowgoons have released the cover art and tracklist for their upcoming collaborative album Sparta.
1. Sparta
2. Back At It
3. Get Yours
4. Blasphemy (Blast 4 Me)
5. Opium
6. Hard Niggaz
7. Rollin'
8. No Merch
9. Break 'Em
10. Body On The Iron