Cleveland, Ohio natives Kid CuDi and Machine Gun Kelly got into this week when the former lay claim to originating the Cleveland slang term "raging," which means an intense sort of partying.
"There's only one original Rager, and [sic] thats me," posted CuDi on his Tumblr page. "I started this 'rage' shit. The lifestyle, the term, the whole new meaning and definition of the word. Understand and be clear, IAM THE RAGER, IAM FOREVER. When you hear ANYONE talking bout 'rage' or 'raging', know where that shit originated. Guess ima have to do some trademarkin'. ACCEPT NO SUBSTITUTES. WE LIVE THIS SHIT!"
Though he didn't mention Machine Gun Kelly by name, the rapper responded quickly after CuDi's post popped up on his Twitter account:
CuDi has yet to respond.
[August 27]
UPDATE: Machine Gun Kelly spoke on his recent Twitter beef with Kid CuDi, explaining that he doesn't have any problems with the G.O.O.D. Music rapper.
"There's no issue on my end," he told Karen Civil. "I'm not going to argue over a fucking word. That just shows me I'm doing something. […] You got time to sit there and be mad about a motherfucker using a word that everyone uses."
Watch the interview below.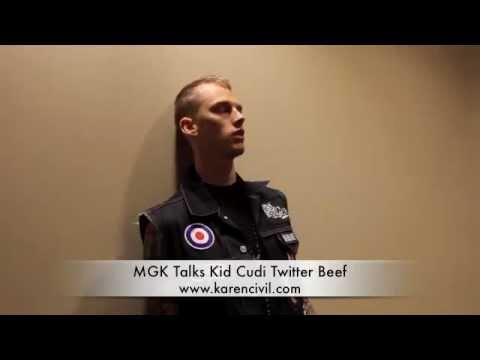 RELATED: Machine Gun Kelly Arrested In Ohio For Organizing A Flash Mob