While taking part in an interview with Hot 97.5's Bootleg Kev in Las Vegas, Compton rapper Kendrick Lamar made a few interesting revelations. Among them was the fact that DMX's first album, It's Dark And Hell Is Hot, inspired him to start writing rhymes.
"Well, I started rhyming off of DMX first album," Lamar explained when asked if there was anyone aside from Tupac he looked up to as an artist. "I'll never forget I was in 7th grade [and] my homie Antonio just threw the CD in my hand said 'Listen to this.' I put that in man and I was blasting it and I started penning my own music."
During the interview Lamar gave his thoughts on what was one of the year's most anticipated Hip Hop releases, Watch The Throne.
"Watch The Throne, I like it. I'm not even gonna front, I like it. I rolled with it for a while in the iPod…I mean I like it just because of the fact [that] I can get it. I mean I can't relate to it, but I understand what they was doing," said Lamar. "Watch The Throne, its two kings right here."
Lamar also spoke on his still untitled debut album and revealed that he would like to do without any features unless they really make sense for the project.
"I really want to go dolo on it because I really want to get the full story out and make it make sense. If I do do a feature it has to make a hundred percent, the best sense," the rapper revealed. "I don't really wanna force nothing. Well, all of my music. Even the features I do within my camp, them features have to make sense with me. I can't just do it just because."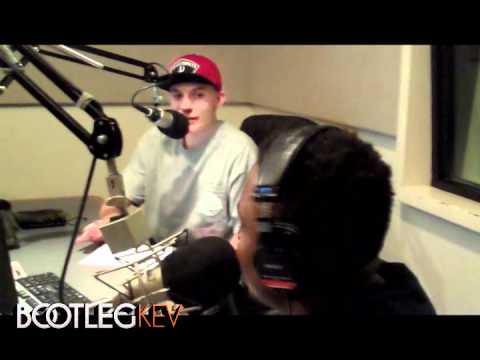 RELATED: Kendrick Lamar Speaks On His Relationship With Dr. Dre