For the second straight week Jay-Z & Kanye West's Watch The Throne dominated headlines. This time, the album's chart performance was the talk of the Internet, with a #1 debut, and a record-breaking milestone for iTunes. Meanwhile, a 1990s west coast emcee comes forward with some controversial insights towards his iconic mentor's death. If that wasn't enough, Game stayed hot in the headlines, and even called another Golden State emcee the "wackest of all time."
Jay-Z & Kanye West's Watch The Throne Breaks An iTunes Sales Record
Selling over 435,000 first-week units, Jay-Z and Kanye West revitalized the charts in August. More than just breathing down the neck of an RIAA gold plaque, Watch The Throne became the best-selling first week performance since the pair's homeboy Chris Martin and Coldplay in 2008. With a new leak-proof strategy, will iTunes be a go-to for major releases moving forward.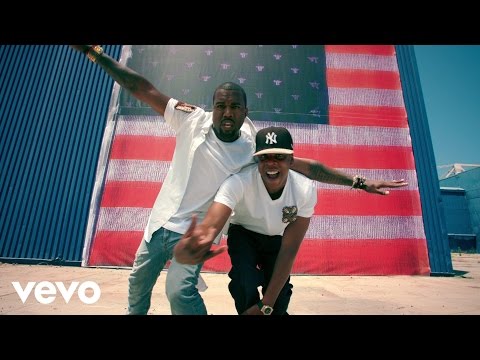 B.G. Knocc Out Claims Eazy-E Was Murdered
After Dr. Dre left Ruthless Records to start Death Row, Eazy-E started rolling with some South Central, Los Angeles gangsta rappers named B.G. Knocc Out & Dre'sta. The trio made one of Eazy's biggest post-N.W.A. hits in 1993's "Real Muthaphucckin G's." The song, which called out Dre and Snoop Dogg, was instrumental in creating a violent feud between the two legendary Gangsta Rap labels. This week, HipHopDX ran an exclusive interview with B.G. Knocc Out, who released his solo debut on August 1, called Eazy-E's Protege.
Knocc told DX the following, which prompted a firestorm online: "I believe in my heart somebody did something to Eric. Whether it was Jerry [Heller], whether it was [his widow] Tomica [Woods-Wright], I have yet to really know the truth about it. But, for a person to have full-blown AIDS [that quickly is suspicious]. My little brother, his father died from full-blown AIDS … from sharing a needle ['cause] he was [an addict]. Now, I seen this man go through these stages, from HIV to full-blown AIDS. And, when you get a cold, any little thing like that, your whole immune system shut down. So you have to go into the hospital just to recover. Now, to be around Eric for the last three years of his life and he never had an episode like this – never ever – something is strange, something is real odd. And then you gon' come out and tell me when the man go in there for bronchitis, you gon' come out and tell me this man had full-blown AIDS. And we done been to New York, we done been to Chicago in below zero weather [and] he never got sick. He never had an episode. Like, c'mon bruh. Who are you kidding?"
Rolling Stone Calls Eminem "The King of Hip Hop"
Rolling Stone magazine, one of music's most storied and successful publications, deemed Detroit, Michigan's Eminem the "King of Hip Hop." The list used YouTube hits and other social media data to determine popularity.
Other items of note:
– Game Calls Lil B "The Wackest Rapper of All-Time"
– J. Cole Confirms No Jay-Z Collaboration On His Debut
– Will Smith Hints At New Album