Pharrell Williams continues to expand his business portfolio – this time, with social media. The Neptunes member has partnered with entertainment producer United Entertainment Group for the launch of I Am Other, a "content-driven property that spotlights new musicians, filmmakers, designers, artists and innovators through online, mobile and retail channels, TV shows and films."
The singer-songwriter will recommend products and experiences for his fans to purchase through social mediums. I Am Other intended to target 16-25-year-old consumers, a notoriously difficult market to reach.
"It's for people who think other," he said. "The first installment (of I Am Other) is about delivering those experiences through products, excursions, anything that is tangible to a human that can make their life easier. […] A lot companies claim they can make the world better. We want to make lives easier and unlock what normally would seem impossible possible."
I Am Other will make its debut this fall through sites like Gilt, Groupon, Facebook and Twitter. In addition to linking with UEG, Pharrell most recently signed on as Creative Director for Karmaloop TV.
[May 17]
UPDATE: Pharrell has officially launched his "i am OTHER" social media venture, releasing a video featuring his recent signees Leah Labelle, Buddy and Maxine Ashley. Watch the clip below.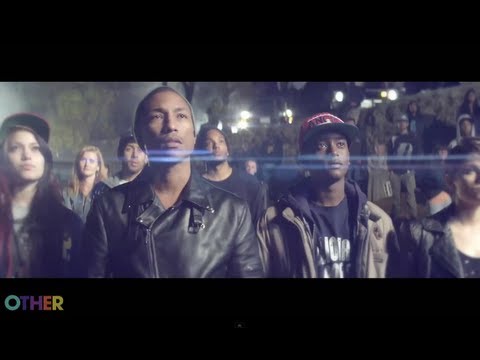 RELATED: Pharrell Producing Gloria Estefan's Album, Jeezy Gets Travis Barker For TM103