According to our friends at Complex.com, Avena Lee is one of the best to do it. The Las Vegas, Nevada native spent the bulk of the '00s as one of porn's biggest cover-girls, and she earned a spot in the site's 50 Hottest Asian Porn Stars list a year ago. But those film credits stopped over four years ago, when Avena decided to move on with her pursuits and interests.
Since her adolescence, Avena has loved Hip Hop. She's quick to quote lyrics verbatim, and gets more excited talking about a Brotha Lynch Hung or Masta Ace lyric than she does revisiting the acclaim and notoriety of her former life. Part of the Kush Boys collective out of Los Angeles, Avena is now parlaying her name into her passions – music. The former high school band standout has been present for Dr. Dre Detox sessions, gotten shout-outs from DJ Premier, helped Shock G stay digital and is presently honing her deejay skills under the tutelage of The Beat Junkies.
Speaking with HipHopDX recently, Avena Lee updated her fans on her whereabouts, explains how she hopes to branch into A&R'ing, and why she hopes people mistake her for just a beautiful face.
Avena Lee Explains Her Interest In Deejaying
HipHopDX: When did you purchase your set of turntables?
Avena Lee: I've had them for three months. I [can scratch], but I need to know how to use my equipment better. I'm a monkey-see-monkey-do [type of person]. I've got my cases, I got my two rock monitors, a brand new Rane 61 Serato Scratch [mixer]. I [originally] didn't want to get the digital shit, everyone said [to]. I said, "No, that's not what I want; I want to fucking spin records. Stop trying to tell me what the fuck I need to do." [Now I've already mastered the art of] one song cutting into the next like, [but] all you're really using is those two little knobs, and there's the other shit. What I'm interested in is [learning about] all the little buttons.
DX: You mean like adjusting pitch and stuff like that?
Avena Lee: I know there's other things that I can do. And everybody's been busy! That's why I'm really trying to get together with [DJ] Rhettmatic really soon as somebody who can actually help me with my equipment. I'm a 1-2-3, you don't got to tell me but once what the fuck it does, and it's done. And that's it, 'cause I'm smart, I got a fucking brain.
DX: Have you had a chance to rock a party yet or no?
Avena Lee: No, not yet. I was going to deejay at [The THC Cup, but I was a judge instead]. I brought my deejay equipment in, but I hit that Master Yoda Wax [strain of marijuana] out of the bong the first night and that shit fucked my life. [Laughs] I was like, "What is this?" 'Cause you know, I'm new to smoking fucking Wax. And it was hitting so smooth and I took the biggest hit of like 85-90% THC. I couldn't breathe, I felt like I had just gotten fucked, like I couldn't breathe. I thought I was going to die.
So my deejay equipment is actually at the Hemp Museum, what I'm trying to do is get everyone to come down to the Hemp Museum and smoke and hang out 'cause I have [access to] that space. I really like it, 'cause they're the most laid back motherfuckers in the world.
DX: And that's a good place to start, at that venue.
Avena Lee: Like it would be a daytime thing or whatever. And it's more like… it would be a kick-back [event]. Right now, honestly, I can basically be anybody's deejay because it's not really that hard. Come on, that's really easy to cut one song into the next. Is that all you want to do? 'Cause that would be me. It's all about what songs you're going to use, and the pitch and everything.
So to me, it would be more important, to me to do something like that, but I would [have to] have my shit straight. Something little, like the kick-back. That gives me time to fuck around when I practice it by myself.
DX: You said you always had an interest in Rap and that you've always had this amazing ear. Why did you gravitate towards deejaying instead of rapping or production to start?
Avena Lee: Well honestly, I do want to produce, I do want to learn to do that. And also, I do want to rap. I want to fuck around. But everybody fucked around for the wrong reasons, 'cause they're like "Oh, I'm gonna be the next big thing." And I'm like, "I want to do this 'cause I want to do it." [Laughs] But at the same time, I don't want anybody to know I'm dope like that, and just switch it on 'em like, bam! [They will say], "That bitch is poppin'. Oh shit, that bitch is killin' the game right now." [Laughs]
DX: You said you played clarinet, right?
Avena Lee: I played clarinet. And I skipped Junior Varsity, so I was in Varsity for two years, and I was First Chair.
DX: Do you come from a musical family?
Avena Lee: No, I don't come from a musical family at all. I come from my dad listening to oldies like all the time. That's why I'm multi-cultured in all genres of music because my father listened to The Beatles and he listened to Kenny Rogers and he listened to Jefferson Airplane, all that shit. I was really just by myself for mostly, and all I had was music, I didn't have anything else.
Avena Lee Explains Her Deep & Diverse Love Of Hip Hop Music
DX: On the Hip Hop side, around that time you were growing up not far from the West Coast. You recently mentioned you knew all of Lil' Kim's lyrics, but you also talked about C-Bo, Brotha Lynch Hung and Spice-1. How was the Hip Hop that you were exposed to influence you and create who you are today?
Avena Lee: It started with my brother, with my tape system. [I] stole his Public Enemy tape. And my brother had got me my Tupac tapes, which I had from the beginning. And I remember my brother helped me find the Makaveli [and Snoop Dogg albums]. I really love that [Bone Thugs-N-Harmony], E. 1999 [Eternal]. "Eternal" is the fucking sickest shit ever. It's so dark. People talk about, "Oh, this is a hard song," but you don't even know what hard is. They're talking about straight- "Keepin' em on the run widda me shotgun / I swang wid ah clip tight clan." [Laughs] "Come and follow me hollow point snub slug / Pullin' me body underground / Put 'em in the grave they lay away down / Claire Claire stay down / I'm one ah the thuggest mothafuckas in yo' city / Under me strap packed / Ride, ready me pap pap in broad daylight." It's so funny.
Then Brotha Lynch [Hung] is just like – those beats are just, [Quoting "Rest In Piss"] "Da-na-na-na- I was a dead man, walking they say, so every night I hit the J / Load the AK and post up, in the window till come day, anyway hey / I feel the payback simmering in my brain / The thoughts of death cloud my mind / As my niggas is gone away many clips and 24 riches, packed."
DX: So if you're hearing this in your teens, did you have a dream or goal like, "I want to be a part of this"?
Avena Lee: No, I didn't. I just liked being in my own world, rapping to myself. I thought it was fun to just listen and just rap. [Laughs]
DX: And this is the same girl that first learned clarinet too?
Avena Lee: Yeah, I liked to listen to Classical music too. I mean I was listening to Kai – that kind of like teeny-bop thing. I've listened to everything. And I feel like I'm not even the music whore that I should be, because people put me on to shit all the time.
I guess I was going to say that the Brotha Lynch escalated to the Crucial Conflict, and then the Westside Connection and as I further got knowledgeable, then I started listening to real Hip Hop like [KRS-One] and fucking Gang Starr and fucking Big Daddy Kane, Diamond D, Black Moon, you know, the real shit. And then along down the line, people like House Shoes, Planet Asia, Rhett, The Beat Junkies, J. Rocc. Everybody, all these amazing motherfuckers, they're all amazing – I would rather kick it with them than go to a fucking club with 2 Chainz. Hip Hop shows that its people are fucking dedicated, that's what I love about it. You're not just there 'cause you're cool, dude, or flashy or 'cause you rap this or that or whatever. These people are here because [they] put a smile on peoples' faces, that's why they're here. And that's what I respect about what they do.
The other thing is, I encourage artists to really understand that, "You've got to get this money, get this money, get this money." But when you put love and good energy into pleasing your fans, it's going to come back around to you. And it's because you love to do it, not because of other reasons. The porn game is… I dropped the mic. I'm done, I'm moving forward. I'm going to do something else that I know I can do, something I'm good at. I didn't just pick it because that's what's easiest.
DX: Right, you're not just looking for a check, like you said.
Avena Lee Explains Moving Forward, Why She Longer Does Porn
Avena Lee: Yeah. I could have picked anything else to do, like act or model. [Laughs]
DX: That's actually what I wanted to ask you about. You said on Friday that you were going to parlay that – meaning porn, I assume, into something else, and since going into music, you've kept your stage name. Is it difficult to balance one thing ending and another beginning, or is it much easier than it seems?
Avena Lee: It's really easy it's been easy. I haven't shot a movie for like four years – at least three, four years. And it's my choice; I look good right now. I look really good, I could go jump back in right now and clock some dollars – it's not even about that. I'm over it. It's not where my head's at, you know? People grow, they change; things change, people change. How you feel today is not necessarily how you might feel about things tomorrow.
DX: Evolution.
Avena Lee: Yeah, evolving. And I've evolved into the person who I was meant to be. I was always musically inclined. [I ask people all the time], "Do you even have a musical background? Can you read sheet music? Do you know what A-flat is? Do you know how to count tempo? Do you know what fucking agitato means?" I have knowledge and I'm not going to let niggas play me out like I'm just some cute-ass chick that wants to hang out, 'cause I mean business – serious business. I could have smoke-bombed ninjas and somehow got the whole [Dr. Dre] Detox album. [Laughs] I'm always down to eat and smoke a little something and drink and ear-hustle. Always. I don't even care where we're going, I don't care- if my good friends get invited, just because you are who you are doesn't mean I'm going to kiss your ass. I know about music, so you're here to impress me. And I will tell people – I will tell people about themselves. I will tell you about your music and I will tell you what I like and what I don't like. Period.
DX: You call it ear-hustling, I wanted to ask could you see yourself A&R-ing a project?
Avena Lee: Of course, I totally could. I was even trying to help with Tony Williams' album, a good friend of mine of mine, Vince, is Tony Williams' A&R. I really honestly think that I would be the most amazing [A&R] because women in general – if I could clone myself, it would be an army. It would be a beast army, because women can get to places that men can't get to.
DX: What do you mean?
Avena Lee: It's about being charming – like myself, but also knowledgeable about music and [being] serious about what I'm saying when I talk about music or when I talk at you about what I'm hearing. And I know how to treat people differently. And I know when people are bullshitting me and I know when people are full of shit. GLC, for instance, I've known GL forever. I'm honored to even have really personal relationships with every artist that I know. Even when I got to meet Masta Ace with Marco Polo – even [DJ Premier]… He gave me a shoutout on the mic; I couldn't believe it.
DX: Of all of these people – while you're trying to perfect the craft of deejaying – has there been any one person or wisdom that's helped be a guiding light for where you want to be?
Avena Lee: Just go. Don't stop. Go hard, that's it. If you're going to do it, do it. I want to be the best. I'll fight for it. I want to be the best for myself, not anybody else, but I want to be the best person that I can be and I also want to be. I don't want to say "mentor," but just [I want to be the one] as far as letting young women know that you can do things and still get respect and change your life and do other things. I have respect because I didn't do anal, gangbang, [double penetration films], or anything disrespecting me. I'm a alpha female, I control things, I was always in control. Nobody disrespected me, you can't disrespect me, so therefore you can't say anything about me, 'cause I'll break you, that simple. I've been to prison too; add that onto the list. I've been around killers, I've been around bitches who got more chin hair than you. I have life experience and I have a lot at peace. I'm also a spiritually active person, I'm not a fucking Bible-thumper.
Basically, deejaying- I asked God to give me a way to do what I love to do and to have me help people, and if I make money and feed the kids in Africa, feed the kids here or do whatever, that's what I want to do. I'm on a mission to save the world. People want to save their money and just "Get it, get it, get it." I want to do good things with me life and that's it. Period.
DX: That's really cool. The other thing I wanted to ask you- it kind of blends itself to the role model thing-
Avena Lee: I can't be a role model, I can only teach and I can only tell you from my experiences. I can show you what I've done, what choices there are and what I've become; and change is inevitable. Change is inevitable unless you're [a] crazy fucking psycho [with] Jeffrey Dahmer-type of shit.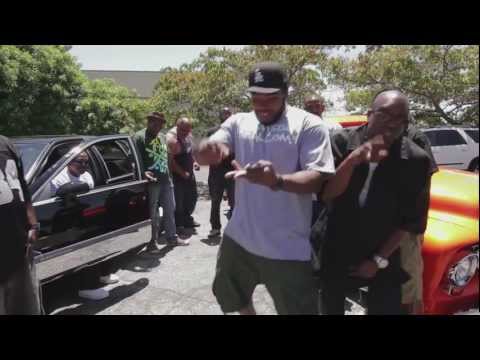 DX: [Laughs] What I mean more so is that- thinking about what you told me on Friday- I went back and watched Bishop Lamont's "Don't Stop" video… and you made a cameo there. There's so many people in the Adult Film industry that are stars of Hip Hop videos. As somebody who loves Hip Hop and has that in their past, how do you feel about the way Hip Hop videos are in 2012 with what's happening with this relationship with porn?
Avena Lee: Hip Hop and Porn… I mean, all the rappers rap about being in pornos. [Laughs] It's like, "Dude, you don't even know what it takes to be a porno star," 'cause it's not about fucking, it's about cameras and angles. It's about opening up, it's about your back being arched, it's about the fucking lighting. There's so many different elements, and you think it's just [about] fucking. No, you need to refrain yourself, you don't want to fuck like a porn star, you need to fuck like a Sex-God Guru, okay? Refrain yourself because I'm not a porn star, I'm a sexual being and I'm a sex-goddess, and I was before porn.
DX: Word. Tell me a little about the Kush Boys movement that you're part of.
Avena Lee: Well Kush Boys started with my dude Drue Young, Jamal Weathers and Andy [Todd]. It was like this freaky cartoon kind of animation, Master Kush's Dream. And he just over the past 10 years he turned it into- not only is it a cartoon now, but it's an appetizing networking multimedia company that caters to everybody. It's very multi-cultural and very diverse and very hemp and very positive. Anything that's positive, you're going to be winning. The all natural way of doing – they have like all natural male enhancement, which I guess is great.
I mean he's kind of into not only a company, but he's worked with Leonardo DiCaprio, who freakin' saves the world. The people I'm around are positive, people who are trying to really make a difference. I've grown now – when I was young I wanted to fuck and party and do whatever, everybody does! Guess what? People grow up, things change. And this is just the progression that my life is going, but it's always not been positive, but I'm over it, grounded, been-there-done-that, ready to just move forward and I'm very proud of me.
I think it's great, I'm happy for everyone. I just want everyone to succeed, grow, learn and like I said, everybody that I know, I'm like, "Send me tracks, send me music, I'll put it up on the Kush Boys Radio." I have access to it. I'm doing this shit because I want to do it, [I] don't hit anybody up for cash. I'm not saying, "Let me do this for you, so that you can give me money," I'm trying to just help and do my job at the same time. I'm trying to get everybody to succeed. It's just my main thing – I'm either going to do it righteously or I don't want to do it at all.
DX: Along those lines, you keep mentioning saving the world. Is there a charity that jumps out at you- not necessarily an organization, but do you have a place that you want to start?
Avena Lee: I feel like the world will always be random people, random children. I might just walk around with a bunch of fucking cash in my pocket. I try to help people everyday, even if it's just giving someone a compliment, you never know.
Avena Lee Reveals What's On Her Playlist
DX: It goes a long way. The question I've wanted to ask you: Whether it's at the Hemp Museum or it's Dodger Stadium, what are three Avena Lee songs that we're always going to hear you play?
Avena Lee: Oh my god! Shit. Definitely that J. Dilla.
DX: Which one? I've gotta ask.
Avena Lee: That [singing "Players" by Slum Village]. That'll be my little opener. I want to rock everything, but that Little Brother, that Gang Starr, and obviously 'Pac. I want to do it all but to ease it in, I just want to play that cool shit. Fucking [A Tribe Called Quest], that Roots shit, even that 9th Wonder shit. 'Cause I'm real conscious and cool right now.
I just want to ease it into some cool shit, some fucking Rhettmatic and Crown Royale. I'm onto some conscious shit and then I'm going to switch it up, just like DMX. I like DMX so much, he's so dope. The Bone Thugs- all of it. I want to play all of it. Like, "Hey, we're going to have Classical Sundays. We're going to rock the '70s." I just want to do everything.
DX: Okay, well in terms of the interview, is there anything that wanted to say that you didn't get a chance to say?
Avena Lee: I want all the wack rappers out there to run and get a job.
Follow Avena Lee on Twitter @AvenaLeeMVP