While Eminem, Lil Wayne, Jay-Z and Kanye West remain Rap superstars, the last two years of Hip Hop have welcomed some new blood to the conversation. Artists like Drake, Wiz Khalifa, Nicki Minaj have released major label debut albums, and conquered the charts, the radio and become household names. Others are patiently waiting, and releasing project after project on independent labels, still to be labeled "new artists."
For the second consecutive year, HipHopDX wanted to acknowledge five of these hard working, super talented new artists, that in actuality, aren't so new at all. Some have major label backing now, others remain in the underground grind. While Hip Hop continuously (and rightfully so) celebrates freshmen talent, DX opted to knight five hand-selected emcees, chosen by members of our editorial staff, that we want to be looked at as great artists, nothing new about it.
From June 4 through June 8, 2012 HipHopDX will post these celebratory editorial pieces each day, unveiling our mystery picks. Do you agree with the choices? Do you agree that they're beyond the "new artist" stigma? Weigh in.
Big K.R.I.T.: School Of Southern Anthropology
The South hasn't seen an emcee as socially conscious and creatively versatile as Big K.R.I.T. in a minute. With artists and groups like UGK, 8Ball & MJG and Scarface holding it down as Hip Hop's old guard in the U.S. underbelly, the Meridian, Mississippi native has emerged as a force that has taken the conventions of Southern Hip Hop and reshaped it, acting as a one-man band and spinning uplifting yet introspective rhymes that artfully mix worldliness with everyman perspective.
With a catalogue of original content mixtapes and, most recently, his Def Jam debut, Live From The Underground, Big K.R.I.T. has sped ahead of his contemporaries by making music you can feel, lyrically and musically. It's regional rap filtered through a Southern lens, accessible beyond state lines through messages that tackle social ills and prejudices. But to balance that, there are odes to cars and hoes that keep his materialism manicured. K.R.I.T. doesn't go beyond what his listeners can't have, but doesn't stop himself from lyrically indulging. It's stuff that Hip Hop fans want, and he's nimbly articulating that.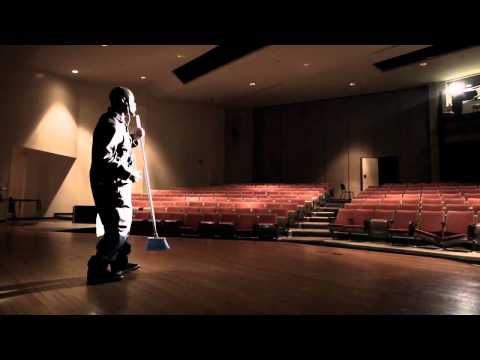 It's that leadership quality that has earned co-signs from artists like'Ball & G and 'Face, who praised his ability to connect with listeners through realized compositions. "I love [Big K.R.I.T.]. I can hear a lot of me in K.R.I.T., and K.R.I.T. got the fucking blueprint. He got it," says Scarface. "The work that I did didn't go in vain. A lot of people don't have the blueprint to go by so they don't know how to make a record. They don't know how to make songs and I give all of that to the people that I grew up listening to. I can't ever see myself falling off because I know what it took to make people like me. I know what makes me fall out of like with people."
That blueprint became evident early on in K.R.I.T.'s career. Though his mixtape game existed prior to 2010, it was when he dropped his breakout project KRITWuzHere that July that he began to take flight. The all-original project was raw, soulful and potent enough to stand out as not only one of the best mixtapes of that year, but also albums (retail distribution does not an album make). On the tinkering "See Me on Top," the 25-year-old shared aspirations of getting his bread up and succeeding as a rapper, conveyed in a way that brought him down to the listener's level. That open-wound honesty was threaded throughout the tape: here was an artist who was willing to share his hopes and dreams on a project that he helmed entirely on his own, a factor that in itself established him as beyond average.
KRITWuzHere caught the attention of Def Jam Senior VP of A&R Sha Money XL, who signed K.R.I.T. to the imprint the month of the tape's release. But the album would come much later. Instead, K.R.I.T. continued to hone his artistry with the mixtape format, dropping his lauded follow-up ReturnOf4Eva last year. The mixtape, which like the previous, ranked at #1 on HipHopDX's Top 10 Mixtapes of 2011, showed he was beyond rookie status. He stepped up his production, mining smoky samples for the tape's neck-snapping beats. Songs spanned from sound system paeans ("My Sub") to brilliant dissections of racism ("Another Naïve Individual Glorifying Greed and Encouraging Racism"). There was something for everybody, and everything had equal weight.
Not only were his abilities as a musician growing stronger, but he was becoming a defining figure in a Hip Hop game where artistic versatility isn't necessarily bountiful. J. Cole, Blu and Jay Electronica are the few rappers in the new guard who can moonlight as a producer and are equally adept at wearing different hats. It's something that's an actual rarity in the culture, and shows how deep creativity can run.
For that, K.R.I.T. has become a collaborative fixture over the past few years. He's appeared as a guest artist on songs with Wiz Khalifa, Chamillionaire, Ludacris and Chris Brown, earning stripes and credibility among his peers. Slim Thug recalls hearing him for the first time back in 2010, connecting with him for a few duets including "Coming From" and "Now or Neva (Remix)."
"Well I'm a music fan. It was on 'Hometown Hero' with Yelawolf, that was the first Big K.R.I.T. I heard. After I heard that and liked how he was rapping on there, I did my little investigation," said Slim Thug. He downloaded KRITWuzHere on iTunes and knew he had to work with him. "That was it, we got in touch A.S.A.P. No problem. If I like the way your music is, I wanna work with you. That's what it was all about."
But K.R.I.T., whose real name is Justin Scott, reached his greatest challenge yet when it came time to record his debut Live From The Underground. Anticipation ran high for the LP as far back as July 2011, when he first announced the project. In several interviews, he explained how difficult it was to compose music without samples. While it may seem like a mundane issue, sampling had become a mainstay in his music. Here he was, ready to record his first major label album, and he couldn't revert to his tried and true approach.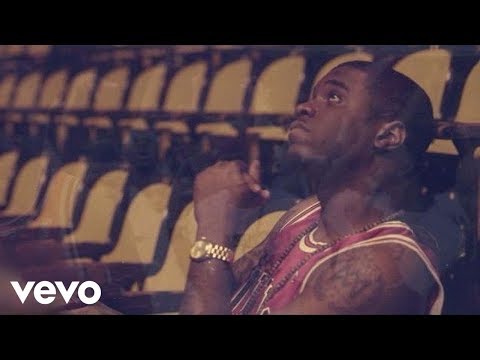 And yet, he delivered. Live From The Underground stands tall next to Southern staples like UGK's Ridin' Dirty and Scarface's The Fix with its omniscience and portrayal of Mississippi living. Samples are replaced with bold, bristly production culled from live instruments, and lyrics are refreshingly self-aware.
"I did all I could in my city so I had to bounce / I signed my deal and got more haters than I care to count / But I can't fault them for their feelings 'cause I know the score / It's hard to celebrate for others when you dying poor." – "Don't Let Me Down."
His life is literally spilled on the page, as it does on the rest of the album.
Based on music alone, Big K.R.I.T. has earned his place at the graduation table. He's proven to be more than just a mixtape rapper: he's an unstoppable artistic force that's bringing something beyond trap rhymes and dinky Casio beats to contemporary Hip Hop. There's method to his madness, and it shines brightly on his debut. He's growing, and we've got a front-row seat.
RELATED: HipHopDX's 2012 Graduating Class: Kendrick Lamar, Action Bronson and Homeboy Sandman.
HipHopDX's 2011 Graduating Class: REKS, Fashawn, Vado, Curren$y and Freddie Gibbs.
Purchase Music by Big K.R.I.T.
" target="_blank">Purchase Music by Big K.R.I.T.
Steven J. Horowitz is HipHopDX's News Editor. He has written for VIBE, RollingStone.com, Spin.com and is Associate Editor for YRB Magazine. He is a New Jersey native and lives in New York City. Follow him on Twitter at @SPeriod.