Capital STEEZ featuring Dirty Sanchez, Joey Bada$$, CJ Fly, Rokamouth & Dessy Hinds - "Blakkk Crown"
I have a confession to make. The biggest reason why I love Joey Bada$$, Capital STEEZ, and the whole Pro Era movement is because they remind me of the Golden Era of Hip Hop and I'm an old woman. It's true. This track "Blakk Crown" furthers my adoration of these youngsters. This song sounds like one big Lyricist Lounge cypher or something you'd hear when a bunch of rappers are standing in Fat Beats (R.I.P.) and blocking the G's when you're trying to grab Gang Starr's Moment Of Truth on vinyl. It's very "jeans and Timbs" with the mellow beat just setting the perfect soundscape for these six young men to sound off for ten straight minutes. In a game where it feels like no one remembers the good ol' days of Rap, Pro Era keeps reminding Hip Hop of what was and what can still be. If only Rawkus was around right now to sign them. - Kathy Iandoli (@kath3000)
Listen to "Blakk Crown" by Capital STEEZ featuring Dirty Sanchez, Joey Bada$$, CJ Fly, Rokamouth & Dessy Hinds
Donnis - "I Know Ya Type"
This week's freebie from Donnis is refreshing on a whole variety of levels. Like most of us regular entourage and groupie-free folks out here, lots of people have let Donnis down."I Know Ya Type" is basically just one long venting session, therapy to a beat rather than a "check out this flow" showoff session. Whoever's been getting under your skin lately, Donnis has you covered: dudes pretending they're getting laid a lot, untrustworthy friends, sleazy business associates, chicks who won't give it up...the list goes on. And then take the the chorus / refrain: an emcee who has allowed himself in 2012 to say "I Don't Like" and not have to share a track with Chief Keef over tired Young Chop beat. Instead Donnis gets production from the Block Beattaz and the Hunstsville duo are what really makes this track a winner. Just like they did on G-Side's One Cohesive and Island (two of my favorite albums from 2010 and 2011) they give raw southern rhymes an ethereal spacy backdrop that is more Art of Noise than Drumma Boy. The Block Beattaz have created some of the most amazing juxtaposions between rapper and production I've ever heard in Hip Hop and this time Donnis gets the benefit. - Michael Sheehan
Listen to "I Know Ya Type" by Donnis

R.A. The Rugged Man & Mac Lethal - "Crustified Christmas"
While R.A. The Rugged Man hasn't had many albums in his career, the veteran Long Island, New Yorker has a great output of videos - particularly as of late. "Crustified Christmas" pairs R.A. with former Rhymesayers artist Mac Lethal, who's also used the viral video medium. The two showcase some top-shelf lyricism with some holiday spirit or sorts. In a week where the mainstream reigned supreme, this Nature Sounds production really stood out. For a song that's unlikely to end up on an album, the effort is strong. I wish artists in the spotlight matched this sort of production value. Sure, this might be deemed a lil' offensive by some, but I think the skills and effort made this one of the most interesting things of the last seven days on the "Hip Hop Internet." - Jake Paine (@Citizen__Paine)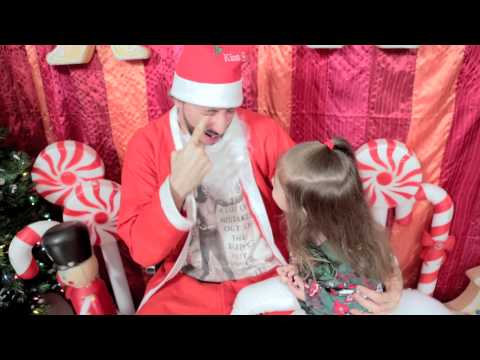 RELATED: R.A. The Rugged Man Talks Latest Release, "Smithhaven Mall" [2009 INTERVIEW]