Harry Fraud, Action Bronson & French Montana - "Mean"
I've been a fan of a "La Musica de Harry Fraud" for a while now, so chances are, if he's on a track I'll check it out. I'm also a big fan of Action Bronson, so having these pair on a song will automatically make me love it. French Montana is always a contingency for me, but on "Mean" the three blend together perfectly - Fraud's beats, plus French and Bronson's rhymes. The beat is this blippity bouncy keyed up instrumental, which kind of reminds me of a video game. It keeps changing forms throughout the track as French throws his slick street grit around, and then redbeard comes through in the clutch with his laid back flow. I've never been a huge fan of these "sponsored" tracks, but Scion A/V really did the damn thing with putting these guys together on a track. Too cool for school. - Kathy Iandoli (@kath3000)
Listen to "Mean" by Harry Fraud f. Action Bronson & French Montana
Kurupt - "Listen / #1"
When he wants to be, Kurupt is one of the strongest emcees from the early 1990s that still has an active career today. When he cut his teeth on Dr. Dre's The Chronic, Kurupt had a flow and a delivery that alluded to his East Coast roots, but picked up the subject matter of South Central, Los Angeles. This duality has been a foundation for Kurupt, and has driven him to make a classic Dogg Pound album in Dogg Food, and a go-to solo album in Streetz Iz A Mutha. Sometimes in the years since, we don't always get that lyricism in Young Gotti's steady output of material and feature work. "Listen" shows that all of those skills are still in tact. I love Kurupt's nonchalance in the video too, as he chucks his cigarette and goes right into the "deadly assassin" lyrics that earned him respect from Wu-Tang Clan, Def Squad and Boot Camp Clik during times of geographic tension. "#1" is less my style, but the video illustrates the point of just how extensive Kurupt's career has been. You'd be hard pressed to find an artist around less classic albums than the Kingpin, and with so many pivotal songs and features. Kurupt in general is slept-on, but after reading the touching news of him paying Natina Reed's funeral costs (she's also dedicated in the video), this is a reminder on the artistic abilities of a true ageless Rap vet. - Jake Paine (@Citizen__Paine)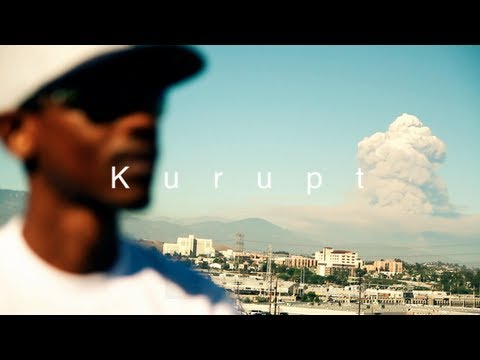 Aston Matthews featuring A$AP Nast, Danny Brown & Flatbush Zombies - "Mini Van Dan Remix"
Growing up as a Metal-head and Punk rocker, the Hip Hop that's always struck a chord with me has been dark, evil and drugged; emcees who sound like they've genuinely gone off the rails; DJ Muggs production, O.D.B., Gravedgiggaz, early Geto Boys and Three 6 Mafia. 2012 has shown itself to be a comeback year when it comes to this sound and the "Mini Van Dan Remix" from Aston Matthews featuring A$AP Nast along with Flatbush Zombies and Danny Brown (two of my previous slept-on picks) dispalys this renaissance in all its twisted glory. It begins with the production of Trae Voorhees who captures that chilling Bernard Herrmann slightly off-key piano sound that Dr. Dre served up on some of the early Eminem records while Danny Brown and Flatbush Zombies bring the same crazed dusted-out magic that has made XXX and D.R.U.G.S. two of my favorite recent releases. But it's West Coast newcomer Aston Matthews that remains the star of the show, with a Southern meets South of Heaven flow riding over the gloom perfectly and then holding it all together with a slasher film storyline in the form of a hook; a maniac in a Mick Foley mask on the loose, bitches being bought and sold on eBay and bodies under the 92 Freeway. Thanks to tracks like "Mini Van Dan" Aston Matthews has become one of the names to watch for in 2013. - Michael Sheehan
Listen to "Mini Van Dan Remix" by Aston Matthews f. A$AP Nast, Danny Brown & Flatbush Zombies
RELATED: Sean Price Interviews Harry Fraud: They Discuss Hamburgers, Surfing & Producer Tags