Main Attrakionz - "Cloud Body"
There are way too many sub-genres in Hip Hop right now, so it was pretty easy for me to overlook "Cloud Rap." Now I know that's what A$AP Rocky and the fam have been leading the charge of, which makes sense given the "airy" feel to their records. So when Main Attrakionz dropped this new cut off their latest Bossalinis & Fooliyones, I pretty much understood what they were going for. They achieved it...and then some. With Grown Folk on the beats, this track makes you want to levitate. Granted, the most prominent lyrics in the song are the chanting of "Cloud Rap," but there's still enough mystifying rhymes to keep this song well-stocked. I'm definitely a new fan of Main Attrakionz from before this song (their new album title is up for debate though), but "Cloud Body" tied together what this new regime in Hip Hop is accomplishing. With so much skull duggery going on in Rap with pretend thugs, it's good to know there are some artists just out to make you feel good. - Kathy Iandoli (@kath3000)
Listen to "Cloud Body" by Main Attrakionz
Mysonne & Hopsin - "The Real Mind Of Mysonne"
In the fifth installment of Hopsin's "Ill Mind Of Hopsin" Hop unloads on a bunch of friends who he feels have had their minds warped by the things popular Hip Hop music tells them they should desire and the warped standards the culture has served up for what makes someone "real." "A real nigga talk seems bogus, a real nigga don't brag about real as long as he knows it and his future doesn't seem hopeless, a real nigga stays out of jail, handles shit and he keeps focused..." Bronx rapper Mysonne heard this and had a whole lot of issues with it. Rather than get on Twitter and @ Hopsin with a bunch of sanctimonious tweets or release another one of the worthless thinly veiled diss tracks we've been inundated with over the last year, the veteran emcee invited Hopsin to sit down and listen to his take on things while he attempts to share some knowledge in a real dialogue about being "real." Mysonne who turned things around after seven years behind bars has a different outlook... "A real nigga might destroy to rebuild. We've been misrepresented by ignorant lowlife clowns that are getting high, sitting by with their pants sagging spitting lies, it's sad cause the kids are the ones that are victimized." He goes on to explain that the comments he heard in "Ill Mind..." about prison were naive and show that there's a whole gray area to the problem that Hopsin still doesn't understand. Mysonne states being locked up doesn't make you a neanderthal if you learn something from it and grind away after you're out to make sure it never happens again. This video is a testament to the maturity, open mindedness and insight both emcees share. If all Hip Hop artists that had some gripes made videos like this maybe things would be different. Because just as Mysonne tells Hop we're here for the same cause just "different elevators on the same floor." - Michael Sheehan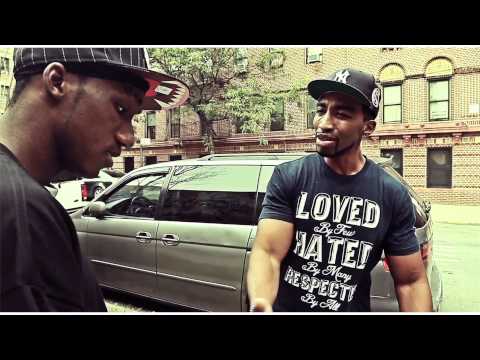 Roc Marciano - "Rocky II"
Last week my colleague Sean Ryon (@WallySean) and I were discussing how dope we think Roc Marciano not only is, but has been going back to The U.N. days. It's hard to believe that Carson Daly of all people was an early backer of Roc's post-Flipmode career, along with less surprising names like Q-Tip or The Alchemist. I've been spinning Reloaded for over a month now (shout out to Decon for actually keeping advance-promo copies alive), along with Greneberg and Marcberg. In all of this listening, I think Roc truly is one of the best emcees doing it in Hip Hop right now. What's more, he's also a phenomenal producer for fans of time-traveling. I love the detailed images, short phrases and a look-back at a world that feels nothing like 2012. "Rocky II" is better than 99% of singles I hear, and it's not even on the album... - Jake Paine (@Citizen__Paine)
Listen to "Rocky II" by Roc Marciano