Reports surfaced last week that Kendrick Lamar stormed out of a Chicago Listening party for his debut studio album good kid, m.A.A.d city.
In a recent interview with ThisIs50.com, the West Coast emcee outright denied the claim.
"Who made that up?" he asked.
The question referred to FakeShoreDrive.com Editor-in-Chief Andrew Barber's tweets on September 24 that indicated Kendrick played three songs, became angry "because everyone is talking... Pulls the plug on computer and dips. But not before Ab-Soul dissed the crowd[.]"
K. Dot denied any ill will toward Chicago. "Matter of fact - I hate Chicago? Stop it. Half my family's out there. That's like my second home. Get it right."
Watch the interview below: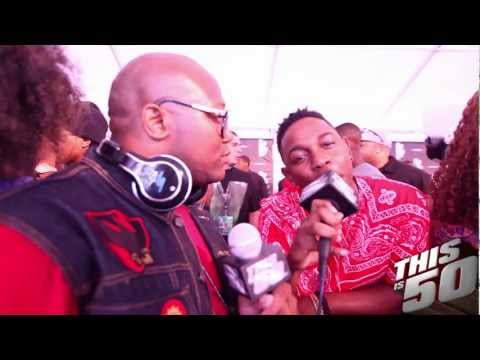 RELATED: Kendrick Lamar Explains Lady Gaga's Absence From "good kid, m.A.A.d city"