A$AP Rocky has turned heads with his music, but another one of his interests is fashion.
In an interview with Hot 97's Angie Martinez, the young rapper spoke about Hip Hop's tendency to run trends into the ground.
"See, the thing is, I love my people, never get it twisted," qualified Rocky. "People - Hip Hop - we've gotta stop whoring out trends."
"Anytime something get hot, we overdo it," he continued. "Like the Versace thing, all the chains, sunglasses, and the True Religion. Just hang it up. Just let it go. I'm serious."
A$AP Rocky applied the complaint to Hip Hop music videos as well. "And I'm tired of the Hip Hop videos with the same thing in it," he said. "Just money, champagne, girls, and making it rain, and ice, and sunglasses. And foreign cars. I'm tired of it."
Watch the interview below: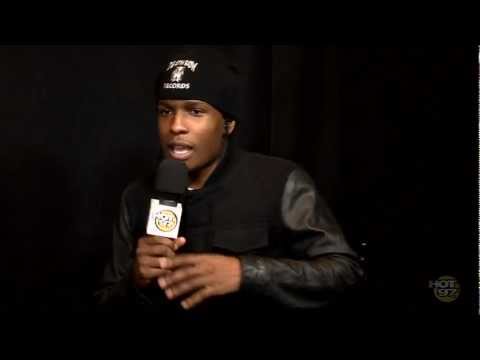 RELATED: A$AP Rocky Adds Dates To "LongLiveA$AP Tour" With Danny Brown & ScHoolboy Q