Lil Wayne is currently at work on his upcoming mixtape with DJ Drama, Dedication 4. During an interview with Rap-Up.com, Mr. Thanksgiving hinted at what listeners can expect on the project, stating that the offering will provide listeners with a glimpse of Mixtape Weezy.
"Mixtape Weezy, Drama Weezy, one of the finest collaborations in the game," he said. "One of the biggest and most known mixtape series of all time, Dedication. So you're going to get what you've come to expect from that quality street music."
Drama explained how the mixtape came to be, stating that it all began with a run-in with Wayne's manager Cortez Bryant. "Me and Cortez [Bryant] run into each other a lot. We always talk about a lot of things, I've known Tez for a long time, but I've brought up Dedication to him a couple times. And when we saw each other in Vegas, he was like, 'Yeah, him and Wayne had been talking about it. He said Wayne felt he was ready to do it, so it made sense."
He also hinted that someone who appeared at Drake's OVO Fest will appear on the tape. "I ran into somebody at OVO Fest. Drake was there, Rick Ross was there, Meek was there, Kendrick, A$AP, Nicki, Snoop… I did run into someone and had a convo and they mentioned that they might be on Dedication. I'm pretty sure Wayne made a couple of calls."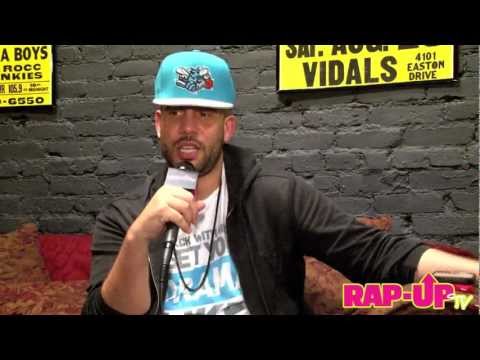 RELATED: DJ Drama Hints At Big Collaboration On Lil Wayne's "Dedication 4"