Prodigy recent sat down with Vlad TV, discussing the origins of his beef with Tupac Shakur. During the interview, the Mobb Deep member said it all started when Snoop Dogg said that New York didn't have love for him or Death Row, and how it escalated following the release of Tha Dogg Pound's video for "New York, New York."
"The Tupac situation came about because Snoop and them did a video kicking over the New York buildings. Stomp through New York. It had something to do with the Source Awards that year, back then. Snoop felt some kind of fway, like if you've seen the footage at the awards show, he was like, 'New York ain't got no love for Snoop Dogg and Death Row?' For some reason, he felt some kind of way. We never felt like that. New York loved Death Row, loved Snoop Dogg. I guess I don't know. They had this little thing with Puff and Biggie. I don't know if that's what sparked it, but he started doing that video and started kicking over our building. The tallest building in Queens at that time was the Citibank building."
Watching the video, he thought that it was disrespectful and hopped on Capone-n-Noreaga's "L.A. L.A." Because of his participation in the song, Tupac took offense and felt he had to snap back at P.
"When that happened, that's right when 'Pac had gotten signed to Death Row, so I guess he felt like he had to be the one to step up and be like, you know what? I'm going to be the one to go at all of y'all niggas and I'ma show my loyalty to Death Row since I'm new over here. We're going to make it happen right now. Fuck it, it's war," he said. "So that's how it really started. We ain't even have no problems with 'Pac, it was really just Snoop and them, but 'Pac was holding it down for his crew, just like I was holding it down for New York."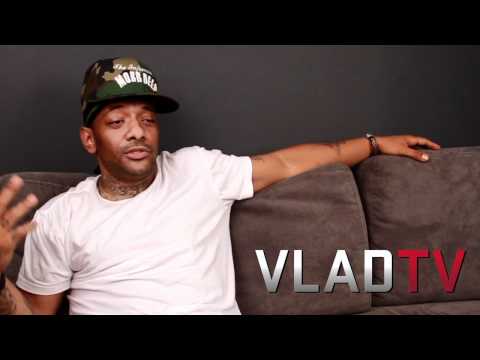 RELATED: Prodigy & Keith Murray Appear Photographed Together After Years Of Beef