German production team Snowgoons has announced the release of its new album Snowgoons Dynasty, due July 17th via Babygrande Records.
The double-disc LP is set to feature 32 tracks and will be available on CD and vinyl, as well as digitally.
The LP features a staggering roster of guest artists, including Ghostface Killah, Joell Ortiz, Ill Bill, Sean Price, Lil Fame, Killah Priest, Tragedy Khadafi, Termanology, Bizarre & Swifty McVay of D12, Planet Asia, Ras Kass, Blaq Poet, Reef The Lost Cauze (AOTP), Sean Strange, Ruste Juxx, Sicknature, Krondon (Strong Arm Steady), Banish, Blacastan (AOTP), Sabac Red, Godilla, Fredro Starr (Onyx), REKS, Planetary (AOTP), Virtuoso, M-Dot, Main Flow, NBS, Nutso and Viro The Virus.
Snowgoons have already released the lead single off the project, "The Rapture," featuring D12's Bizarre and Swifty McVay, as well as King Gordy, Meth Mouth and Sean Strange. Watch the video for the cut below.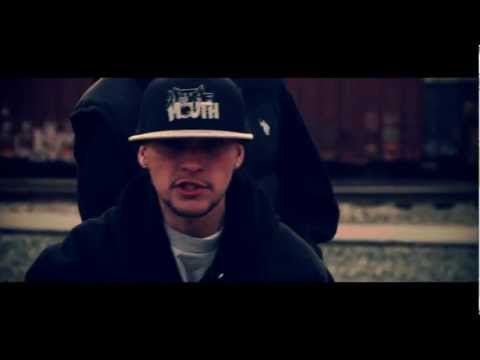 (May 7)
UPDATE: The tracklist to Snowgoons Dynasty by Snowgoons is as follows:
1. Snowgoons Dynasty Pt. 2 ft. Freestyle
2. Get off the Ground ft. Termanology, Sean Price, H- Staxx, Justin Tyme, Ruste Juxx & Lil Fame (of M.O.P.)
3. What U Do This For ft. Krush Unit (Side Effect, Sick Six, Brainstorm & Adlib)
4. John McEnroe ft. NBS & Sicknature
5. Better Day ft. Lyriciss
6. Goonsville ft. Blaq Poet & Usual Suspectz
7. Cardiac Rhythm ft. Sean Strange
8. Queens ft. Royal Flush, El Toro, Scott G & Crookz Green
9. Street Passion ft. Rozewood
10. Fight Club ft. Knowbodies, Smiley, Checkmark & E- Flash (of NBS)
11. Akhenaten (One) ft. Hasan Salaam
12. What That West Like ft. Planet Asia, Krondon, Banish, Ras Kass & Aims
13. Turistas ft. Blacastan
14. Press Ya Luck ft. Mykill Miers
15. The Legacy ft. Esoteric, Ill Bill, Godilla, Fredro Starr (of Onyx), Sicknature, Punchline, Reks, Thirstin Howl the 3rd, Planetary (of Outerspace, Virtuoso, Maylay Sparks, Swann, Sav Killz, M- Dot & Reef The Lost Cauze
16. Missing Pages ft. Revolution of the Mind & Sabac Red
DISC 2:
17. Goon MuSick ft. Sicknature
18. The Cypher ft. Aspects, Ghostface Killah, Swisha T & Killah Priest
19. Concentrate ft. Prop Dylan
20. Get Down ft. Bam
21. Born to Spit ft. Fel Sweetenberg
22. Prayn in the Rain ft. Eshon Burgundy
23. Shutout ft. Dirt Platoon
24. Snowbiz ft. Faez One & Main Flow
25. Take Notes ft. NBS & Lady Repo
26. The Rapture ft. Meth Mouth, Swifty Mcvay & Bizarre (of D12), King Gordy & Sean Strange
27. First Cousins ft. Joell Ortiz, O Doub, Bundy & Codey
28. Reality Check ft. Tribeca & Respect tha God
29. That's Me ft. Nutso
30. Hood Ikon ft. Tragedy Khadafi
31. Grim Reaper ft. Freestyle & Grim Reaperz
32. Rear Naked Choke ft. Viro the Virus
RELATED: M.O.P. & The Snowgoons Reveal Cover Art & Tracklist For "Sparta"