In a recent interview with Atlanta, Georgia radio station V-103, T.I. joined B.o.B to discuss the latter's newest release, Strange Clouds.
"The record ["Arena"] with me, Tip, and Chris Brown is one of my favorites," explained B.o.B. "Tip dubbed the phrase 'Tip Hop.' It ain't Hip Hop - it's 'Tip Hop.'"
"I just be tryin' to keep up with the youngster," added T.I., smiling. "Youngster want to push the old man to his maximum limitation. I'm the youngest old rapper in the game right now. And the oldest young rapper!"
The duo were also asked about their working relationship, which T.I. addressed. "I step in whenever I feel my input would be necessary. I also understand that he operates in a lane that he knows more about than I do. So the best leaders know when to follow. I just pick and choose my times when I feel I might need to interject and give my input."
Bobby Ray explained that T.I. understood him from the outset. "He immediately saw the quality in what I was doing, and the direction I was heading in, and I think it was really just a matter of time before everything really solidified into what it is now. It's been a constant growing process."
Watch the interview below: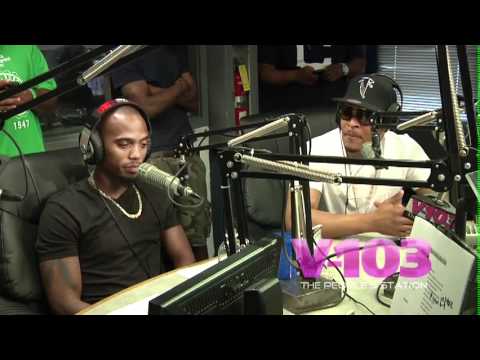 RELATED: B.o.B Talks "Strange Clouds" Instrumentation, Says Rock Album Is Next