B.o.B surprised some of his fans with a Taylor Swift collaboration titled "Both of Us,"
set to be included on his sophomore album Strange Clouds, releasing May 1st. But Bobby Ray insisted that it happened naturally. During an interview with B96's Julian On Da Radio for Gowhere Hip Hop, the Decatur, Georgia rapper said that he was honored to hit the studio with the pop star.
"It's crazy becasue it happened naturally," he said. "It wasn't like the label was like, 'We need to get a Taylor Swift feature.' It was really like she hit me up and invited me to come on her set, and I couldn't make it because I wasn't in Atlanta at the time, but she actually arranged for me to come to Dallas and she brought me out and I played her the song, she liked it and it naturally happened. That is an element that you don't see too much, too often in the industry. So I'm glad it happened naturally like that.
"She hit me up and was like, 'Hey! I'm in Atlanta,'" he continued. "I didn't think she was going to like the song, but she loved it. It turned out tremendous."
As for additional collaborations on the album (Lil Wayne, Ryan Tedder, Nicki Minaj and more), the singer-songwriter says that he was surprised he ended up with so many duets. "Like the first album, I didn't think I was going to be collaborating the people that I did. The same thing happened with this album. I think it's something that's meant to happen. Maybe it's in my DNA, I've got collaboration written all in me."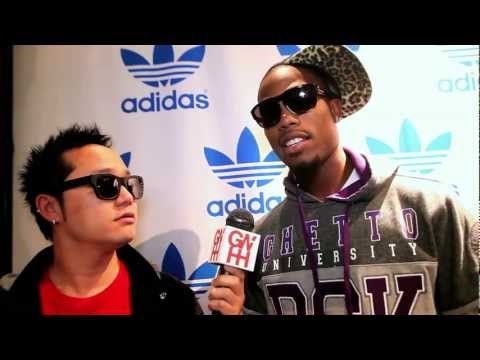 RELATED: B.o.B Talks "Strange Clouds," Working With Andre 3000