Waka Flocka Flame has joined forces with PETA for an ad campaign against animal cruelty.
In a clip released in promotion of the campaign, the Brick Squad rapper, who previously teamed with PETA for the "Ink Not Mink" campaign, explains why he joined forces with the animal protection association and why owners shouldn't take out aggression on their pets.
"If you're going through different stuff and you're feeling a certain way, an animal will always be the same way, no matter how you feel," he said. "An animal isn't going to curse you out, an animal ain't gon' fight you. It's going to show you nothing but love. Animals are just like you, so be cautious of what you do."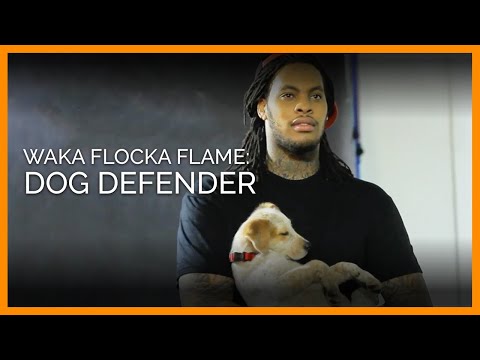 RELATED: Waka Flocka Flame Joins PETA's 'Ink Not Mink' Campaign