This week, Swizz Beatz was in the eye of the media storm. After he was implicated as the CEO of Megaupload, the government shut down the site and it was revealed that Swizzy wasn't a part of the company on paper. Meanwhile, Lil Wayne reportedly engaged in an altercation with NFL player Dez Bryant, a fight that wasn't dismissed by either party but was played down on the beef tip. And finally, Jay Rock, Kendrick Lamar and Terrace Martin introduced themselves as the new West Side Connection, discussing work with Dr. Dre and how 50 Cent has come into the fold.
Swizz Beatz Implicated As Megaupload CEO, Later Denounced
Rumor had it that Swizz Beatz had a hand in the Megaupload conglomerate when that mysterious celebrity-packed promotional music video was released in September. This week, media outlets reported that Swizzy was in fact CEO of the company and held a stake in the cloud storage service. Shortly after the government shut down the site, documents revealed that the super producer was in fact not in any top position at the company and wasn't implicated in any of the legal snafus. Swizz is yet to comment on the subject, but Megaupload's lawyer said that he had some hand in the conglomerate, if not on paper.
Lil Wayne Reportedly Scuffles With NFL Player Dez Bryant
Last weekend, Lil Wayne paid a visit to Fountainebleau's Club LIV in Miami, Florida, where he rubbed elbows with NFL star Dez Bryant. But it turns out that Weezy did more that mingle with the Dallas Cowboys wide receiver. According to reports, the two and their camps engaged in an altercation outside of the club, with some outlets stating that Bryant was arrested after the scuffle. Later, Bryant denied getting arrested and stated that he had no beef with Weezy. Even so, he never said that the fight didn't take place – a mystery that will remain unsolved until either party speaks up. Regardless, Wayne had a stellar week, teaming up with Karmaloop to debut his new clothing line Trukfit. Check out a video intro to the line below.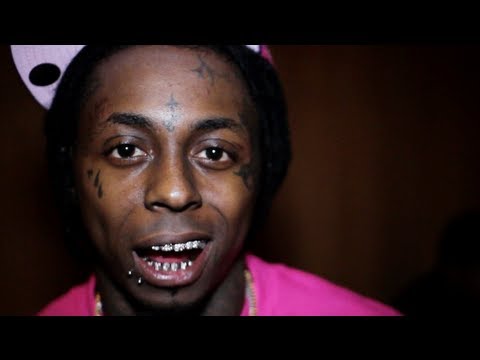 Jay Rock, Kendrick Lamar & Terrace Martin Introduce The New West Side Connection
This week, Jay Rock, Kendrick Lamar and Terrace Martin gave an interview where they introduced themselves as the new West Side Connection. During the chat, Jay Rock discussed the possibility of Dr. Dre producing on his next project, stating that while he had time in the studio with the West Coast veteran, he's unsure if the final product will make his release. Also, K. Dot praised his West Side Connection member Terrace Martin, lauding his direction in how he maps out recording songs. He also revealed that he's been connecting with 50 Cent as of recently and that he equally respects his grind.
Other items of note:
– Common Says He "Likes Drake's Music," Is Ready To Move On From Beef
– Papoose Talks Going Independent & Drake Vs. Common
– Charli Baltimore Explains Why She Hasn't Seen "Notorious"
– Wale Addresses Pill's Split From Maybach Music Group
– Bill O'Reilly Calls Self "A Brother" After Recognizing Ice Cube