Usually, when Hip Hop fans consider Prodigy's long history of beefs, Mobb Deep's spat with Jay-Z is the first that comes to mind. However, Prodigy recanted beef with another one of his former rivals: Tupac.
"He had the 'Thug Life' shit goin'," said P in an interview with thisis50.com. "When we made The Infamous, we had a song called "Survival of the Fittest." On that song, in the beginning, my man that came home from jail...in the beginning of the song, he says, 'Thug life, we still living.'"
"Tupac was the one who was most known for saying that. So I think that pissed Tupac off a little bit. I think he took it as disrespect, like 'Oh, these niggas saying thug life, oh that's our shit!'"
After discussing the release of the Dogg Pound's "New York, New York" and subsequent response track, "L.A., L.A.," Prodigy was asked whether he had any ill will towards Tupac.
"Oh yeah. I wanted to kill that nigga," said P. "Yeah, hell yeah. I wanted to fuck that nigga up. Jump him, cut him, shoot him, all that shit. It was beef. He was shittin' on niggas, we was shittin' on them, and it was gonna be a problem if we ever saw them."
"Thankfully, it never went down, but, you know, it was bad that he had to die through all that petty Rap beef bullshit."
Watch the interview below: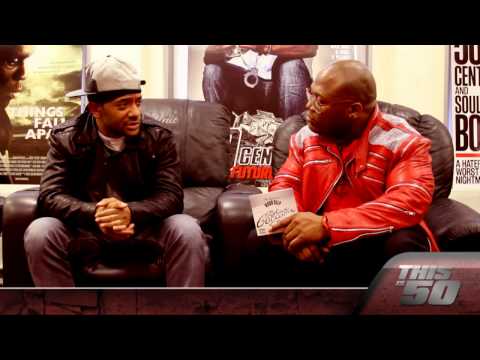 RELATED: Mobb Deep Explains "The Infamous'" Effect On Rap, Havoc Crowns Prodigy "The Best"