As Mac Miller's Blue Slide Park nears completion of its first week on the charts, the Pittsburgh emcee sat down with Bootleg Kev to discuss his decision to remain independent, as well as a slew of other topics.
"'Cause how much cooler do I look right now?" replied Mac when asked about keeping it indie. "To be real, it's just cool to put on for the independent game right now, because there's a lot of dope people making music who are independent artists. Being that if we hit number one and we're on top of the charts [as] independent artists, then maybe that gives people incentive to look at what the independent game has.
"I want to be the boss of my own shit," added the DXNext alum. "I want to be able to decide what goes down. I want to know everything. I want people to run things by me before they go out. I don't want to be part of a major label, sit there, wake up, and there's a whole line of Mac Miller baby bottles I didn't even know was out."
Miller also talked about his fans, identifying what their support really means. "The coolest thing I've seen, by far, is people sending me twitpics, people tweeting me and sending me pictures of them holding five albums. My fans are going out, and it's not just about getting the album. To them, they want to see [me at number one], Because they're part of it! ...They want to see this work!"
Watch the interview below: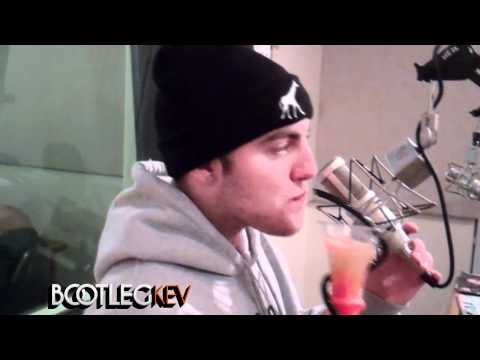 RELATED: Mac Miller Talks Asher Roth, Says He Learned From Roth's Mistakes