Future recently chopped it up with Good*Fella Media, speaking on his working relationship with Drake and T.I. as well as his contribution to YC's "Racks on Racks."
But after they speculated that the Atlanta, Georgia native had more of a hand in the hit than just his feature, Future hinted that he lent his pen to the entire song.
"When you listen to it, what does it sound like? That's what it is," he said. "He did his thing man."
He also said that after he shot the video for the song, he didn't look back because he wanted to instead focus on his own career.
"At the end of the day, shine regardless. You don't have to go to the light - the light will come to you. That's what I pretty much did. I just stayed in my lane and just kept working in the studio no matter what," he continued. "It was his song, I did it. It is what it is. Salute to YC. I stayed in my lane, I didn't even think about it. After we shot the video for 'Racks,' it was like a weight off my shoulders. I was ready to get it over with because I wanted to get onto the next thing."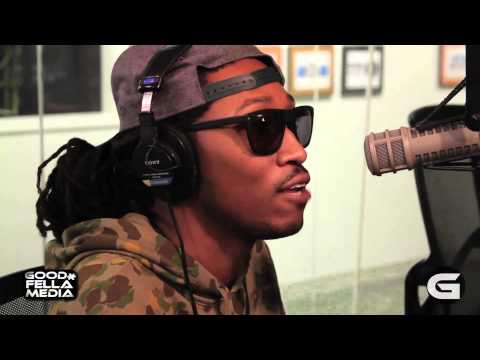 RELATED: Future Says Drake's Absence In "Tony Montana" Video Is A "Slap In The Face"