Rick Ross recently addressed the situation between Lil Wayne and Jay-Z, keeping his opinions relatively to himself. Speaking with DJ Absolut, Rawse explained that he's cool with both rappers and that he doesn't consider one superior to the other.
"I put no input in it really. Those are both of my homies, I'm fans of both of them, they're both super rich. I ain't trippin'," he said. "I don't really get into the better emcee. It's just about accomplishing whatever it is you want to accomplish."
He also listed his top five rappers at the moment, first naming his Maybach Music Group team before expanding the scope.
"There's a lot of dope people making hot music. Of course, I'm on the road with Wayne. Drizzy's my homie. Everybody that's just popping," he said. "Shout out to little Wiz Khalifa, my little homie. Of course, Hov, 'Ye. I'm pretty much a fan of everyone who's bringing something new to the table."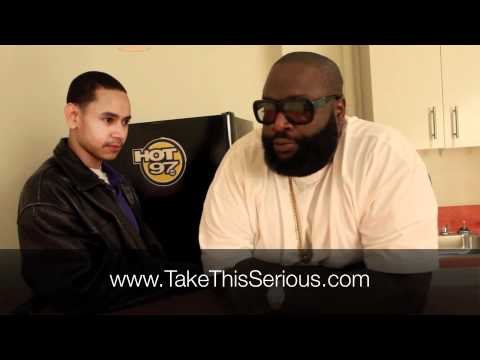 RELATED: Rick Ross Talks Working With Just Blaze, "Self Made, Vol. 2"