Addressing the myth that Outlawz smoked Tupac Shakur's ashes, the remaining trio claims that the rumors are true. Speaking with Vlad TV, E.D.I. Mean, Young Noble and Hussein Fatal (who says he wasn't there at the time) recalled cutting marijuana with 'Pac's remains and smoking the hybrid during a beach memorial.
"Yes, it's definitely true. Think it was the night of his… Had a little memorial for him with his mom and his family and shit. We had hit the beach, threw [in] a lot of shit he liked at the beach. Some weed, some chicken wings, he loved orange soda, all that kind of shit," said Young Noble. "'Pac loved that kind of shit, so we were giving him our own farewell and that night, I forgot which one of us came up with it. Had his ashes and shit. […] We twisted up some of that great granddaddy California kush and mixed the big homie with it. Flowing through our system, you heard?"
E.D.I. Mean says that it was his idea to mix the smoke the ashes after hearing a line on his track "Black Jesus."
"I came up with that shit," said E.D.I. Mean. "If you listen to 'Black Jesus,' he said, 'Last wishes, niggas smoke my ashes.' That was a request that he had. Now, how serious he was about it? We took it serious."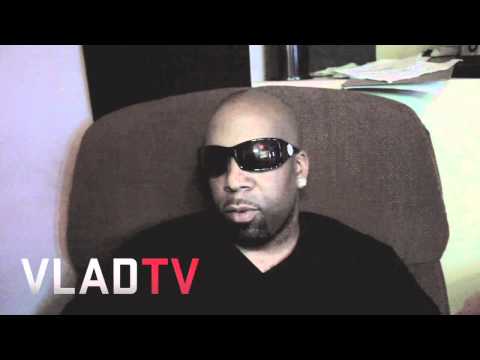 RELATED: 2Pac's Outlawz Collaborate With Notorious B.I.G.'s Protege Lil Cease On "Bury The Hatchet"