Barring some fourth-quarter heroics by Drake, 2011's best-selling album will likely come from either Lil Wayne or the duo of Jay-Z and Kanye West. We were assured of seeing either Watch The Throne or Tha Carter IV on every media outlet's year end list when both albums earned plaques during their first week of release. Watch The Throne tallied 436,000 units during its first week, while Wayne's Tha Carter IV nearly went platinum in a week by selling 965,000 copies. But in an era of diminished sales, what exactly does it mean to have a number one album or even the year's best-selling album when critics and large groups of listeners think the album is flawed?

It should be noted that you can't really compare Watch The Throne and Tha Carter IV, because even a cursory listen shows they were made with different goals in mind. While the former was a consolidation of power that took nearly a whole calendar year to create and spanned several continents, the latter was an attempt at reclaiming retail and water cooler convo dominance. Yet, you can make a solid argument that both projects fell short of their stated goals.
The Carter Conundrum
By most accounts, Watch The Throne was meant to be an artistic statement—right on down to the decision to have Riccardo Tisci-commissioned album artwork. At this point, rehashing the particulars of our and other outlet's reviews would be pretty redundant. But suffice it to say, many listeners felt Kanye and Jay-Z's self-congratulatory posturing for having corralled all the moving parts necessary to make a joint album prevented them from actually making a classic album. If you think that will stop either Jay or Kanye from boasting about having another number one album or going gold in nearly a week, then you clearly weren't listening to "Illest Motherfucker Alive," where Jay-Z boasts:
"King Hov I'm exactly what the fuck you think / 11 in a row Bill Russell rings / Michael Jordan swag / Y'all think Michael Jordan bad / Nigga I got five more rings than Michael Jordan had / Elvis has left the building now I'm on The Beatles' ass…"
Jay's bars refer to the fact that when his The Blueprint 3 album dropped in 2009, he notched his eleventh number one album on Billboard magazine's weekly Top 200 Albums chart. The distinction put him ahead of Elvis Presley and with Watch The Throne's debut at number one in August, Jay now shares a twelfth number one album with West. Can Jay-Z or any other Hip Hop artist stay on a pace to break The Beatles record of 19 number one albums? Does it even matter?
Popularity Versus Acclaim
"Y'all rap niggas make me laugh / Y'all crazy ass / And I don't give a fuck what you sold that shit is trash…" –Prodigy, "Keep It Thoro."
Jay's boast is mostly backed by dollar signs—as evidenced by the fact that he's been saying it repeatedly over the last decade on songs like "The Prelude," "The Bounce" and "Moment Of Clarity." But it also has artistic and cultural merits. Elvis Presley, largely at the coercion of his manager "Colonel" Tom Parker, was notorious for pillaging aspects of black culture, including outright stealing Little Richard's song "Tutti Fruity." One has to believe Jay-Z is at least hinting at this sort of thing when he echoes Public Enemy's sentiments and takes posthumous shots at Elvis, right?
Conversely, Lil Wayne has taken a different approach. His many overt and subliminal shots at Jay-Z in hopes of being crowned the "best rapper alive" now have numbers to back them. While most of us were cringing through Wayne's raspy, acoustic rendition of "How To Love,"
his horrible crossover single was rising to the top of the charts. The general consensus is that Tha Carter IV isn't as good as Tha Carter III, let alone some of Wayne's earlier mixtapes. How can what most people agree is a subpar album be the year's top seller? More importantly, at what point did we start letting sales determine who had the best albums?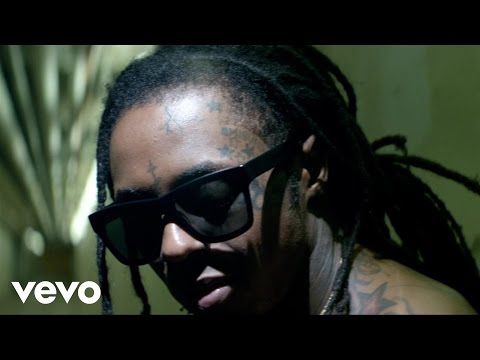 In short, having the number one album of the week, month, year or decade matters a lot. In an era where the market is oversaturated with sanctioned projects as well as "Free-EP's," mixtapes and other works, sales are one of the few quantitative measures for determining what people actually like. Regardless of what I or any other critic says, the weekly SoundScan report allows an artist to definitively say, "X amount of people liked my album enough to pay for it."
Selling Out Versus Selling-Out
"I'm tired of people judging what's real Hip Hop / Half the time it be them niggas who fuckin' album flopped / (You know) Boat done sank and it ain't left the dock / Mad 'cause I'm hot / Mad 'cause he not…" –Nelly, "Number 1 (#1)."
Nelly said the above rhyme during his commercial peak—a time when Jay-Z boasted that, "The only people moving units [are] Em, Pimp Juice and us." And while Pimp Juice is a decade removed from 2001, when his Country Grammar was the top-selling Hip Hop/Rap album, he brings up a good point. There's a large contingent of critics and listeners that believe one album from an "underground" or "conscious" artist is worth ten Nelly albums. On some levels, I tend to agree with them.
The dilemma lies in the fact that some underground or conscious artists begin labeling themselves as such because they don't sell that many albums. By the same token, "commercial" or "mainstream" artists often lose some credibility because they occupy that same space at the top of the charts where you can find Katy Perry and Lady Gaga. If you look across all genre album sales, the year's best-selling album is more a product of mass appeal than talent. Even the most liberal ear can't make a case for the High School Musical soundtrack being a great album, despite the fact that it was the top-selling album of 2006.
Men, Women And Numbers Do Lie
"No I ain't get shot up a whole bunch of times / Or make up shit in a whole bunch of lines / And I ain't animated like say a Busta Rhymes / But the real shit you get when you bust down my lines / Add that to the fact I went plat a bunch of times / Times that by my influence on pop culture / I supposed to be number one on everybody's list / We'll see what happens when I no longer exist…" –Jay-Z, "What More Can I Say."
One of the reasons Jay-Z universally gets a pass for always bragging about his sales is because he frames them along with his skill set and influence on Pop culture to make his case for being the greatest emcee of all time. Just for shits and giggles, here are the year's best-selling Hip Hop/Rap albums from the past decade.
2010 – Eminem: The Recovery
2009 – Black Eyed Peas: END (Energy Never Dies)
2008 – Lil Wayne: Tha Carter III
2007 – Kanye West: Graduation
2006 – T.I.: King
2005 – 50 Cent: The Massacre
2004 – Outkast: Speakerboxxx/The Love Below
2003 – 50 Cent: Get Rich Or Die Tryin'
2002 – Eminem: The Eminem Show
2001 – Nelly: Country Grammar
It's pretty fair to say history hasn't been kind to The Massacre, Country Grammar or END (Energy Never Dies). I would take it a step further and ask, outside of Speakerboxxx/The Love Below and Graduation, which one of these albums offered anything technically or stylistically groundbreaking? Obviously, those are two subjective statements, but by even the most generous of standards you're pretty much left with two classics, five really good albums and three other albums that would likely incite a lot of arguments (except END—and if you don't think that album was a coaster, you're probably on the wrong website). So why do fans and artists think sales are so important?
Dollars And Sense
"Unlike other rappers / Frontin' on their fans they ill / Trying to chill / Saying damn it'd be great to sell a mill / That's when the mind switch / To the pop tip / Kid you're gonna be large / Yeah right that's what the company kicks / Forget the black crowd you're wack now / In a zoot suit frontin' black / Lookin' mad foul…" –Parrish Smith, "Crossover" by EPMD.
There's no need to waste a bunch of keystrokes explaining why some of us put so much emphasis on album sales. I think we do it because people like Jay-Z, 50 Cent and Sean Combs tell us to. If popular culture has taught us nothing else, it's that consumers can often be mindless sheep.
Before more business savvy emcees began using their SoundScan numbers as a badge of honor, many fans and even emcees used The Source magazine's five mic rating as the gold standard for judging a classic album. To be sure, it was a system that was far from objective, but it also produced a barometer for many of the Hip Hop albums regarded as classics—including Illmatic by Nas, Ice Cube's Amerikkka's Most Wanted and Aquemini by Outkast. It should be noted that nearly all of these ratings took place prior to 1999 and Made Men's infamous 4.5 mic rating and the subsequent loss of credibility (and staff) that followed it.
Take a look at some of the 44 classic-rated albums released during the years before the Benzino fiasco when compact discs weren't a dead medium, and you may notice an interesting trend. Aside from Biggie's Life After Death, Pac's All Eyez On Me and Jay-Z's The Blueprint, most of the albums universally regarded as classics aren't huge sellers. A Tribe Called Quest's Low End Theory was certified platinum four years after its initial release in 1991. And according to the RIAA, The Blueprint has moved a respectable but not overwhelming 2 million units since its original release on 9/11. I personally don't think those numbers make the above albums any less classic, but they're damn sure interesting.
I'm not even entirely sure what you can do with that data other than admit that critically acclaimed albums aren't always huge sellers and the most profitable albums aren't always particularly good. But I know we do need both. When someone like 50 Cent or presumably Lil Wayne has two of the best-selling albums in a given decade—in any genre—it puts Hip Hop in a lot of conversations it wouldn't normally be in. But the sales figures are on public display for anyone who wants to look them up. And when December 31 rolls around, the odds are that a member of either the Young Money or Roc-a-fella family tree will have made Hip Hop's best-selling album of the year. Whether you want them representing your culture is a different argument for another day.

Omar Burgess is a Long Beach, California native who has contributed to various magazines, newspapers and has been an editor at HipHopDX since 2008. Follow him on Twitter @FourFingerRings.